Endemol Shine Group (ESG) president Tim Hincks is to leave the company in March, ending his 17-year association with the production giant.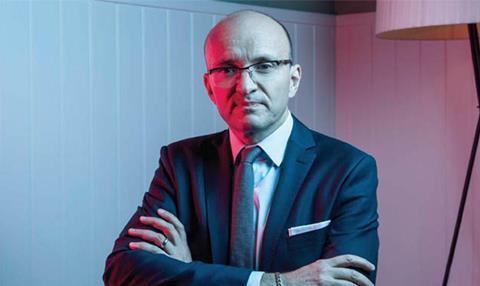 Hincks described his Endemol career as "an incredible and exhilarating ride", but acknowledged that it was an "all-consuming" role. He said he plans to take some time to consider what his next challenge would be.
Hincks became president of Endemol Group in 2012, responsible for the company's operations in the US and UK, plus content creation and commercial exploitation across the Group's worldwide network.
He was appointed president of the newly created joint venture Endemol Shine Group in October 2014.
ESG said it would reveal how Hincks' responsibilities will be fulfilled in due course.
Hincks said: "Playing my part in helping build a world class content creation company across so many countries, genres and platforms has been an honour and a privilege. And working with unrivalled creative teams across the world has been a quite ridiculous amount of fun.
"But it really is time for a new adventure. It couldn't have been a tougher decision for me to make and I'm extremely grateful to Sophie for how understanding and helpful she has been throughout the process."
Chief executive Sophie Turner Laing said Hincks had combined outstanding creative leadership with a keen entrepreneurial spirit, plus a brilliant sense of humour and fun.
"The role Tim has played in the success of the business has simply been exceptional," she said.
"Though sad to be losing him I do respect his desire for fresh adventures having contributed so much to the company over so many years. He will be greatly missed when he leaves us but will do so with all our very best wishes and heartfelt thanks."
Hincks first joined Endemol in 1999 having worked on factual and current affairs programming for the BBC since 1990.
His roles at Endemol UK included creative director and chief creative officer. He was appointed Endemol UK's chief executive in 2008, when he also joined the International Board and the Creative Board of Endemol Group.
Hincks said his departure would allow him "to get round to doing all the things I haven't had time to do, like remembering my children's names for example."
For more analysis, see this week's Broadcast.