Production space that was used to shoot Sky's Fortitude could be lost to the TV industry unless a new tenant for the Hayes facility is found.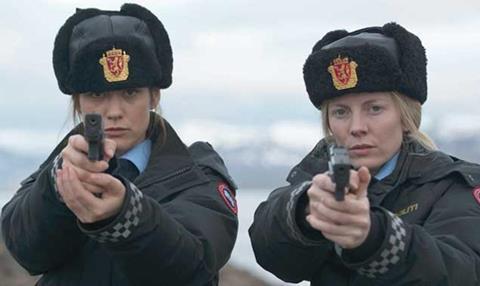 The 45,000 sq ft pillarless warehouse building, branded Hayes Point Studio, has been soundproofed and partitioned to create two separate stages, each of 16,000 sq ft.
It was used to shoot scenes for the Fifty Fathoms and Tiger Aspect-produced show over the past three years.
The building's owner is now considering reinstating it to its original condition for use as a commercial warehouse - a move that Jonny Levy, founding partner of fi lm and TV location property firm Fidens, said would be a loss to the production community.
"As commercial agents, it can be let and money can be made, but our goal is to keep it in the film and TV industry because the industry needs it," he added.
"Every day, we are inundated with briefs looking for sixmonth and a year-long leases with the possibility of extending, but there is very little space out there that can be used.
"We do walkarounds with US studios, with the likes of Film London and others, and everyone is hunting for space."
Levy said he had around a month to find a tenant for the building.
"When Tiger Aspect took on the space, the owner was struggling to fi nd a tenant, so they were willing to take a short-term contract. We negotiated a sensible contract that was in everyone's interest at the time, but unless we can match a standard tenancy, then the owner is in no mind to keep using it for fi lm and TV.
"But the owner can now take a five- to-10-year lease and receive a guaranteed amount of income. It is a shame because we have limited time to save a space that, in theory, people would love to use."