The Vision Charity, set up by firms working in the broadcasting and corporate TV sector more than 40 years ago, is merging with the Royal Society for Blind Children (RSBC).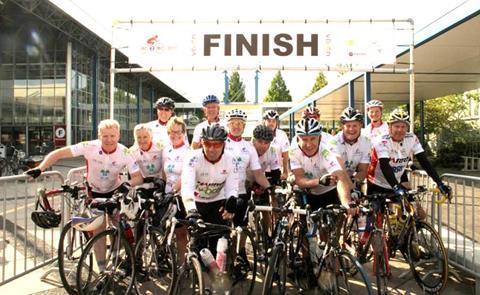 RSBC and Vision Charity represent two dedicated organisations with common values and a shared goal that no child in the UK should grow up to be poor or lonely just because they are blind.
The Vision Charity was created in 1975 by the Association of Professional Video Dealers and has had strong ties to the broadcasting industry since its creation.
Companies including Sony, JVC, Panasonic and Arqiva have all been long-term supporters of the charity over the past four decades across a range of activities including the Vision Ball, Soho Fun Runs and the IBC-sponsored bike ride from London to Amsterdam.
Broadcast has also supported the charity, which has benefited from funds raised through the Broadcast Fives football tournament and raffles at the Broadcast Awards and Broadcast Digital Awards.
The merged charity will continue Vision's work in the development and use of digital tools to enhance visually-impaired students' experiences in mainstream education.
President Peter Thompson said: "The Trustees now recognise that it is time for them to pass the baton to the next generation, hence creating this agreement with RSBC, with whom we have enjoyed a long-standing relationship."
Thompson, chairman and trustee Bill Vestey and treasurer, finance director and trustee Richard Morgan are all retiring from their roles following the merger.
"RSBC will now take over our legacy by developing and implementing a new digital educational strategy. We, the Vision Charity Trustees, wish all involved great success and an exciting future," said Thompson.
Vision Charity has raised more than £4m for blind, visually impaired and dyslexic children since its launch.
The money has been spent on a range of initiatives and equipment for schools and organisations, including 27 custom-built mini-buses, three estate cars, 19 guide dogs, special holidays and equipping three special homes for blind youngsters.