Spanish broadcaster RTVE works with live IP video specialist on 2019 race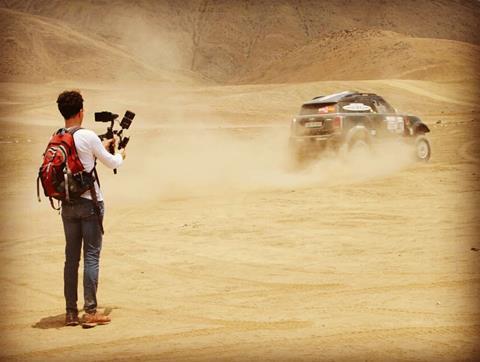 Spanish public broadcaster RTVE worked with live IP video specialist TVU Networks for its coverage of this year's The Dakar Rally.
The Rally used the TVU Nano Router and TVU Anywhere to contribute SDI video over wireless networks from the remote and difficult conditions of the Dakar Rally in Latin America live to the RTVE studio in Barcelona.
The IP streaming videos, which were aired live on RTVE channels La 1 and Teledeporte, were shot on smartphones, transmitted over local mobile networks, and delivered as HD-SDI output feeds to RTVE's studio.
For daily broadcast sports stories, covering sport production, distribution and tech innovation, visit Broadcast Sport and bookmark the Broadcast Sport homepage, http://www.broadcastnow.co.uk/sport
It achieved this due to the ability of the TVU Anywhere app to aggregate mobile data from the smartphone and the compact TVU Nano Router, used as an additional hotspot enabled by three SIMs.
TVU Nano Router is a hardware solution for the high-quality contribution of video over WiFi, Ethernet and cellular networks. TVU Anywhere is an app for capturing and streaming live video from anywhere.