Production company Twofour has upgraded its post facility to help deal with the demands of file-based delivery.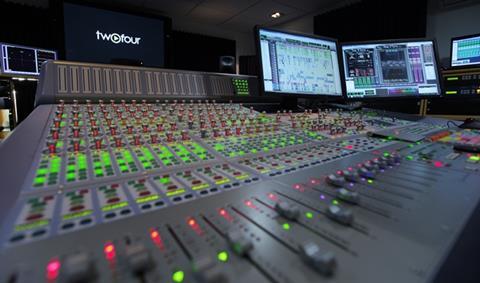 Twofour's Devon office includes 22 edit and four audio suites.
The overhaul includes the installation of Content Agent and Vidchecker for workflow management and photosensitive epilepsy and AQA reporting to aid the delivery of programmes as AS-11 files.
Twofour has also invested in StorageDNA Evolution archive system for use across its Devon and London sites.
Twofour head of post production and facilities Rick Horne said: "Over the past 12 months our move into tapeless delivery has proved successful.
"Now feels like the right time to invest and prepare for the increase in client demand, and our growing volume of international reversioning."
Twofour's audio department has also completed its final stage of a major upgrade and is now running Pro Tools 11 HD and Pro Tools HDX for 5.1 mixing.
Head of audio Jeremy Lock added: "The ability to move a session through prep, dialogue edit, tracklay and onto mix without creating multiple sessions in different rooms is enabling our audio department to run efficiently and stay ahead of the growing volume of programmes coming through the door.
"This added level of interconnectivity is also proving to be invaluable in new digital delivery workflows."
The new kit has already been used to post Channel 5 show Alex Polizzi's Secret Italy and will be used on ITV2 fixed-rig show Ibiza Weekender.
Content Agent and Vidchecker were supplied by Root6, StorageDNA was supplied by Altered Images and Systems integration provided by Logic Media Solutions.
The audio systems were supplied by HHB/Scrub and installed by Paul Crowe of Logic Media Solutions.