UEFA to launch streaming service within six months, while Premier League reportedly mulling its own OTT plans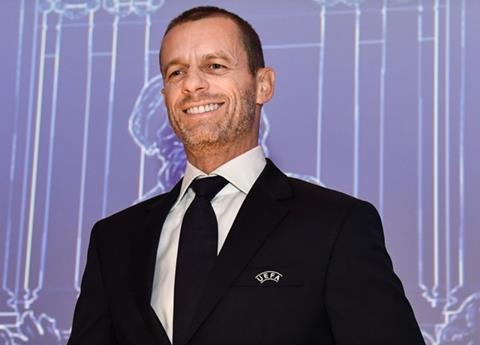 UEFA is to launch an over-the-top (OTT) streaming service within the next six months.
The president of the European football body, Aleksander Ceferin (pictured above), confirmed the move in an acceptance speech following his re-election at the 43rd Ordinary UEFA Congress last week.
The OTT service will initially focus on showing youth football and women's matches with behind-the-scenes footage and archived matches also being made available.
The announcement comes as news emerged that the Premier League has come close to launching a OTT service for live football that would sidestep traditional broadcasters.
The Sunday Times reported at the weekend that the streaming service was due to be tested in Singapore. However, the paper said the league pulled back from the project late last year and instead sold three seasons of television rights to Singtel, the Singaporean telecoms giant.
UEFA president Čeferin said that a major challenge in the years ahead would involve making football more accessible to all fans across the planet, thanks to new digital platforms.
"This is why I am pleased to announce that UEFA will be launching its OTT platform in the next six months," he said. "We are fully aware that a revolution is under way, and are in the process of agreeing historic partnerships with the world's leading companies in this field.
"We have already started to move in this direction thanks to a sponsorship deal with the Alibaba Group. This partnership is more than a simple sponsorship deal. It's a first agreement that opens up new horizons, such as the creation of a centre of excellence in new football technologies or joint e-commerce projects."