As part of a three-day tour organised by Film London, an international delegation of animation experts dropped in to the CMC Animation Exchange in London. In the first of a two-part feature, Broadcast reveals what the visiting executives thought of the UK market, government funding and international co-production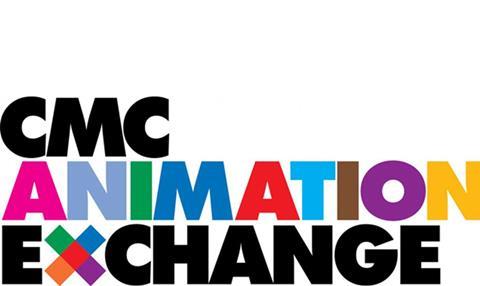 Sophie Boe, Canal+
Director of co-productions and pre-sales – children's
What brought you to the Animation Exchange?
We're very interested in shows coming out of England – we tend to pre-buy shows in France for two channels aimed at 2–7-year olds and 7-11 year olds.
Very young preschool doesn't go down well with our audience – kids tend to 'watch up' in an aspirational way – so we prefer upper pre-school content.
Sometimes we find UK producers come to us with great projects but don't know how to put key in door to make them happen - we see lots of ideas but not the required business expertise.
If a UK animation partner can bring a 20% tax credit, 20% broadcaster funding and 10% private investment – what would France be able to bring to the table?
The system in France would easily allow us to come up with the remaining 50% but there would be conditions.
The French broadcaster would have to ensure 25% of this and you would need to hit the required creative points to access extra CNC (Centre National du Cinema et de l'image animee) funding. So you need to make sure that you satisfy your points on both sides.
Xie Yang
Business development manager, China Film Group, China Film Animation Studio
What interests you about the UK market?
It's my first time in London and I have found the people here to be really friendly. It's exciting to be here with so many good projects around and it's easier than you think to work with China.
Where are the main opportunities for Chinese-UK collaborations?
Most of the opportunities are online –a lot of people in China watch TV series online.
In terms of content there is a big drive for education-based programming.
If a UK partner can bring a 20% tax credit, 20% broadcaster funding and 10% private investment – what would China be able to bring to the table?
There are rules about what percentage can be given back by the government. SARF is the organization in China that looks after the tax credits, and all regulation.
Since 2004/5 the government has supported animation production in China and the money is given as sponsorship for your project.
There have been a lot of companies applying – but if you don't get from main government then you can get smaller amounts from local authorities. The government is more likely to support the company rather than the individual project.
These incentives have been in place for a while so the animation industry has really grown - though not all of it is good quality. In time some will fail and so the new focus is on developing quality.
UK companies looking to do co-productions should ask not how much money they should get from government but how they can get projects off the ground in China and how to make money back from the market.
It all comes down to quality. If your story is good then it is easy to earn your money back in China.