Media services and post-production facility TVT has extended its media management services contract with UKTV to 2020.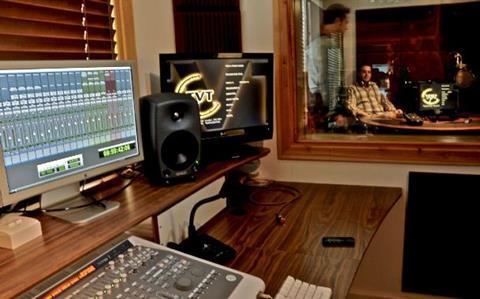 The five-year deal will require TVT to deliver a media management service for the broadcaster, from ingest, through to quality control checks, compliance viewing and editing, transcoding, delivery and archiving for all UKTV's ten channels and its video-on-demand service UKTVPlay.
"We really rely on the media management services [TVT] provides us," said UKTV director of operations and technology Sinead Greenaway.
"Not only does TVT ensure that all of our content is processed and delivered efficiently, completed to the highest possible standard and with the utmost care - but working with them has helped us streamline our operations. We look forward to continuing our working relationship, ensuring our viewers get the very best content."
TVT will also provide a number of value added services to the broadcaster. Voice-overs will be arranged by TVT to anglicise audio where required, with all editing and recording taking place at TVT's Chiswick facilities.
Fast turnarounds will be provided by TVT for both regular weekly and special shows, when content needs to be broadcast within hours from receipt at TVT, or shortly after original production.
TVT will also make the entire broadcast archive available for permissioned users to view via a branded portal app, giving UKTV management a secure portable library, accessible on mobiles and tablets anywhere.
"In today's media industry, content must be suitable from a technical, editorial and cultural perspective – which means broadcasters need trusted and efficient media operations and partners with flexible workflow processes.
"Our ContentSelect platform has been designed with this in mind, giving customers like UKTV the necessary tools they need to efficiently run their content - allowing them to focus on the creative and commercial while we do all the heavy lifting," said TVT chief executive Ian Brotherston.
"We are excited to have signed a new five year contract with UKTV, providing one of the UK's largest television companies with the full range of our media management services."