Bristol kit hire stalwarts Dave Bennett and Bill Beaumont have agreed a deal to run a rental facility at The Bottle Yard Studios for Video Europe.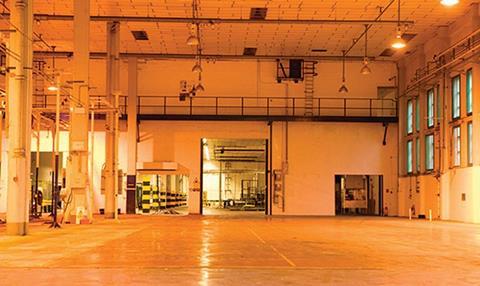 Having previously fronted Filmscape Media's facility in the same location, the duo will continue to offer bespoke camera, lens, lighting and grip rental packages to drama, commercials and corporate producers, but with the backing of the Battersea-based hire firm.
Video Europe has bought £1m worth of equipment for the facility and is providing marketing support and back-end office functions.
Beaumont said: "With our new stock and strong relationships with suppliers UK wide, we aim to be a one-stop shop for productions in the south-west."
Video Europe Bristol will employ four people, including equipment technician and consultant Julian Guillaume, who has previously worked in Films at 59's hire department.
"Video Europe Bristol won't be a remote satellite offi ce, like some companies offer, where kit has to be shipped in from London," said Video Europe director Matt Marner. "That model doesn't work. We are committed to this region. We have spent money on equipment that will stay in Bristol to serve the local market."
Filmscape Media technical director Renos Louka confi rmed to Broadcast that his firm was no longer working with Bennett and Beaumont, adding that the relationship had ended amicably.
Fiona Francombe, site director of The Bottle Yard Studios, said: "Video Europe's commitment to Bristol through their new partnership with Bill to operate a dedicated base out of The Bottle Yard Studios reflects the region's growing TV and fi lm sector, adding to the highquality services already available to the creative community."