The full 60-minute opening panel discussion at Broadcast Sport's recent Sports Tech Innovation Forum now free to view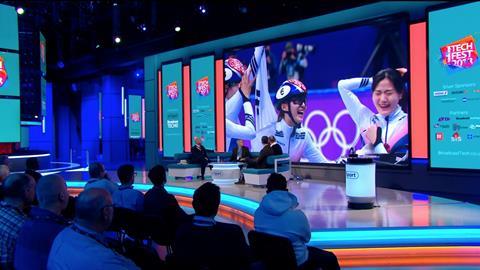 The opening 60-minute panel discussion at Broadcast Sport's Sports Tech Innovation Forum, held at BT Sport studios in Stratford, London, on 22 November 2018, is now available to stream online (watch it below).
The discussion brought together leading sports broadcasters (Sky Sports, BT Sport, Eurosport, ITV) to talk through how they have embraced pioneering tech innovations to enhance sports production and sports broadcasts.
Under debate were the relative merits of tech-driven developments such as ever higher resolutions, higher frame rates, AR/virtual studios, data-driven analysis, HDR, VR/immersive content, Artificial Intelligence (auto-highlights), live 4K streaming and sport-specific OTT platforms.
For daily broadcast sports stories, covering sport production, distribution and tech innovation, visit Broadcast Sport and bookmark the Broadcast Sport homepage, http://www.broadcastnow.co.uk/sport
The engaging, informative and fast-paced debate formed the first panel session in Broadcast Sport's free to attend Sports Tech Innovations event last year. The full day of panel discussions and case studies was filmed and each session will be hosted online over the coming weeks.
The Broadcast Sports Tech Innovation: State of the Nation panel
Gordon Castle, SVP technology, Eurosport
Jaine Sykes, head of digital - daytime, sport and factual, ITV
Steve Smith, director of content, production and operations, Sky Sports
Mike Norrish, digital director, BT Sport
Chaired by Jake Bickerton, Editor, Broadcast Sport