NAB 2017: Vimond Media Solutions is launching Live Channel Planner at NAB.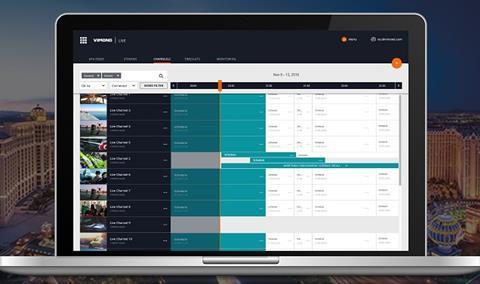 Live Channel Planner combines a broadcasters' channels and electronic programme guide (EPG) data in a single view providing "a one stop shop for channel planning and monitoring", Vimond said.
The software covers both linear live setup, and event-based live programmes to assist broadcasters and content owners planning and scheduling live channels.
The interface allows users to define the live channels and set up the relevant encoder sources, including backup sources and switch sources.
"Managing multiple broadcast channels concurrently, whether they are 24/7 channels or event based channels, is traditionally a daunting task for broadcasters," said Vimond Media Solutions chief technology officer Glenn Pedersen.
"With our innovative new timeline display, we solve this problem for good."
Live Channel Planner integrates with Vimond's Orchestrator API, which in turn connects to several upstream video encoding technologies, like Amazon/Elemental Delta and Azure Media Services.