NAB 2015: Vislink and GoPro have announced the HEROCast, a miniature transmitter that allows GoPro cameras to broadcast live HD wireless video.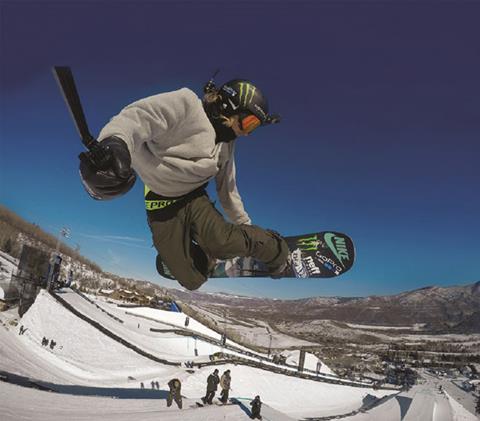 The HEROCast is a result of a partnership and joint development efforts to make GoPro's product range suitable for live broadcasting.
The HEROCast is specifically tailored to be compatible with existing GoPro equipment and can be positioned in multiple locations, including within the HERO BacPac housing for water resistant usage.
Available for the HERO3+Black and HERO4 cameras, it has already been successfully used to broadcast NHL games in February and the 2015 X Games in Aspen.
Vislink claimed its wireless HD transmitter uses less energy than any other transmitter on the market, leading to smaller size, longer battery life and cool operation.
The HEROCast is available as astandalone transmitter for mount the camera on a helmet or chest for a first-hand view of the action, as well as the HEROCast BacPac, which features an integrated transmitter and antenna and a three-way mount.
"Vislink's partnership with GoPro is the continuation of our ongoing goal to develop the most innovative and unique live broadcast products on the market," said CEO of Vislink Simon Derry. "With the explosion in demand for action content and higher quality video, today's viewers demand the most immersive experience possible, which the HEROCast delivers."
"It brings to market a completely new way to watch live sports and special events – including from the unique perspective of the athlete."