Kate Bulkley predicts more mobile viewing and a Downton movie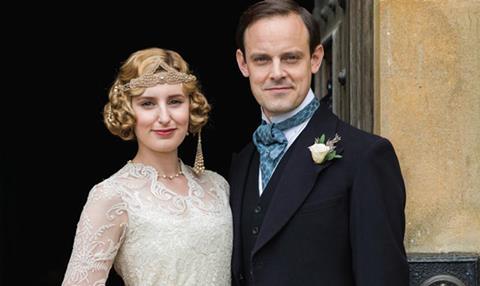 Prognostications are always a good way to organise our thoughts as a new year takes off, so here are mine for 2016.
First, programming. BBC2's Wolf Hall will sweep the TV awards season and it won't be long before
Downton Abbey: The Movie is announced. Some might want the Christmas special (pictured) to be the last of this phenomenon, but not me. Maybe last month's audience of 6.9 million viewers (10.9 million consolidated) is small compared with Morecambe & Wise's 20 million-plus heyday, but even if you think – as I do – that live, linear TV ratings will continue to be under pressure, there is still more cash in the abbey.
The first episode of Downton series six aired on US channel PBS on Sunday night. With an hour-long prequel to the episode followed by a 60-minute aftershow, Downton, while not yet in the Star Wars league, is a force (sorry) in its own right.
To business: ITV will be courted and very likely sold – but not necessarily to a US buyer. BT is moving beyond live sport and will be looking with envy at ITV's production companies and broadcast channels to provide a content pipeline and a free-to-air window.
BT's recent deal to launch AMC in the UK underlined this direction of travel and the telco could easily afford it.
There are question marks over Channel 4's future as well but I hope the government will realise that straightforward privatisation and sale to another media group will not be the win-win it desires. Better to keep C4 as it is than make it a bottom line-oriented broadcaster – we already have Channel 5 and ITV.
Meanwhile, the on-off talks between Liberty Global and Vodafone are bound to reignite. Last year's mooted deal fell apart over regulation and valuation concerns, but these hurdles are fading.
Vodafone has an appetite to become a European powerhouse and LG's focus seems to have shifted to Latin America and the Caribbean after its $5.4bn (£3.7bn) takeover of Cable & Wireless Communications late last year.
Mobile viewing will inevitably get bigger. Enders Analysis predicts smart phones will overtake desktops and PCs in the UK this year to account for 50% of web consumption, a good proportion of it video. All social media players, whose traffic is mainly from mobile, are looking to add professionally made video content.
Around 40 million people access Facebook every month in the UK alone, and 65% of the time that's on mobile devices. A lot of eyeballs are not watching traditional
TV sets. Apps are set to shape TV and video watching – 35% of 16 to 24 year-olds have Instagram on their mobiles in the UK and 26% have Snapchat.
Other media won't lose out as long as it adapts, like the BBC through iPlayer and MTV through Snapchat Discover, on which it has more than a billion views. In the multiple-device world, Enders argues, distribution, discovery and consumption choice are the biggest challenges for media content businesses. Mobile advertising is growing rapidly and BSkyB's development of mobile ad formats is the right way to stay ahead of the curve.
So, happy new year everyone and may all your predictions – including mine for a Downton Abbey movie – come true.
Kate Bulkley is a print and TV journalist and awards secretary of the Broadcasting Press Guild. Follow her on Twitter @katecomments