The final installment of our three-part look at what to expect over the coming 12 months focuses on delivery.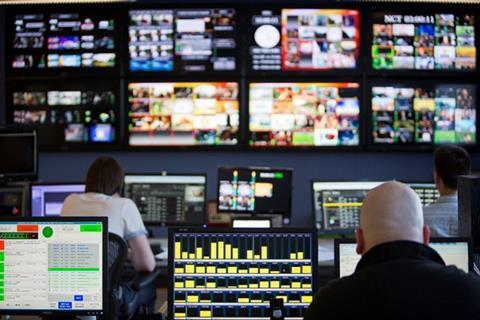 Delivery and viewing
Tim Bertioli
Technology director, Deluxe Entertainment Services Group
This year should see further consolidation of broadcasters' content workflows for multiplatform delivery, whether for linear or on-demand viewing. This mirrors what is happening on consumers' screens, where they are accelerating away from linear feeds for all but live sport and major events.
Rob Walk
Chief executive, Digital Innovation Group
2016 will be the year of critical mass for over-the-top (OTT) content distribution with more TV viewers cord-cutting or at least slicing with viewers watching content where, when and how they want it. The Millennial generation in particular will pose a future problem for pay-tv operators who will struggle to retain these audiences as and when they leave the home.
Maurizio Cimelli
Managing director, Deluxe Media Cloud
We will see a much more aggressive roll out of software-based solutions that can be easily scaled and are far more cost effective than many of the traditional hardware alternatives. We are also expecting to see far more 'Platform As A Service' deals, ideally suited to the insourcer looking to avoid traditional large capital outlays. Lastly, IP-based video delivery will become more common, again as a means to remove large costs (and often with long term commitments), from the broadcast chain.
Steve Plunkett
Chief technology officer, broadcast and media services, Ericsson
We will start to see real-world deployments of the next-generation broadcast tech stack in studios and broadcast centres: virtualised software running over IP networks. But it will be work in progress rather than job done. Equipment functionality and costs may compare poorly with 'legacy' equivalents and operational costs will remain high.
Ian Munford
Director of product marketing and enablement, media services, EMEA, Akamai
Although OTT is firmly part of our entertainment mix, linear broadcast delivery is still dominant in terms of audience size, reach, spending and consumption. Schedules therefore matter. They provide the comfort of programme familiarity and keep rare family TV viewing moments intact. That's why we will see more channels provide a linear OTT offering either directly or indirectly through third-party aggregators.
Geoff Stedman
SVP, StorNext Solutions, Quantum
Adoption of IP will accelerate so rapidly that IP-based broadcasting and OTT delivery will no longer be seen as an alternative to linear and non-linear broadcasting, but as another mainstream model. In some regions, in fact, consumers will leapfrog cable and satellite television services, going directly to IP-based and OTT services."
Gordon Doran
President, ZOO Digital
We predict that voice-activated search using Timed Metadata will be the technology to look out for among digital platforms such as Apple and other online retailers. It's about discoverability of content using natural voice searching rather than hacking away with the remote control, which is still one of the most frustrating parts of the online experience. In order to offer a far more user-friendly search experience localisation of that metadata will become even more important as people will want to search in their native tongue rather than English.