Blackmagic Design's Studio Camera, the Cion from AJA and Aaton-Digital's Cantar X3 are among the products picked out by Will Strauss in his IBC 2014 preview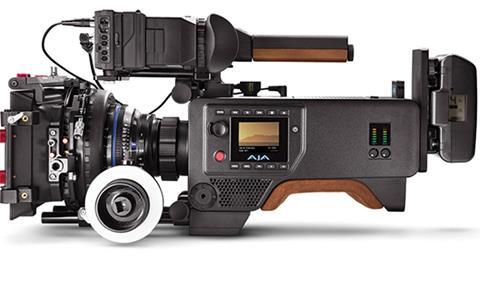 CREATE
ACQUISITION AND PRODUCTION
With manufacturers either keeping their IBC cards close to their chest or not planning to unveil anything new, a bit of guesswork is required when it comes to cameras this year, but anticipation is rife.
"I expect to see more high-end camera platforms to compete with the likes of Arri, Red and Sony," says Onsight rental facilities manager Sam Higham.
There could be a new camera from Blackmagic Design (7.H20), but given the amount of kit it revealed at NAB, it's unlikely.
Visitors will, however, be able to see a working version of Ursa, the company's user-upgradeable 4K 12G-SDI digital film camera with built-in 10-inch monitor, RAW and ProRes recorders, scopes and audio meters.
The Blackmagic Studio Camera, the broadcast shooter with a 10-inch viewfinder, talkback, tally, optic fibre and 12G-SDI, will also be on show.
Both are potential game-changers.
Having shocked the broadcast technology world at NAB by moving into cameras, AJA Video Systems (7.F11) visitors hoping for a glimpse of the Cion, a professional camera that can output 4K RAW data at up to 120fps via 4 x 3G-SDI outputs.
In essence, the Cion is like an AJA KiPro Quad recorder with a big fat sensor on the front: similar connections, similar screen and similar controls.
At NAB, it was praised for its ergonomic design and low price – less than $9,000 (£5,400). Arri (11F.21) has entered the Ultra HD camera market with a software upgrade that will enable its Amira camera to shoot Apple ProRes UHD footage.
Cameras equipped with the software will be on show in Amsterdam.
The German firm has also announced support for the new ProRes 4444 XQ, which will be available in the next software update.
Still in the high-end camera range, Red Digital Cinema (10.A10) will show its 4K Broadcast Module.
This camera back add-on allows for live 4K streaming, enabling users to capture and view action in real-time.
It is compatible with both the Epic Dragon and Dragon cameras, and uses four 3G-SDI output connections to broadcast 4K video at up to 60fps.
Away from cameras, the introduction of the Cinedeck ZX Recorder (7.J07) reflects the trend towards modular products.
Available in three hardware options, users can also choose whichever Cinedeck-developed plug-in workflow packages they want.
"This cost advantageous approach means you build what you need and only pay for that functionality," says Cinedeck chief executive Charles D'Autremont.
When it comes to lenses, anamorphic is still popular so expect developments in this area.
Cooke Optics(11.D10) will show new 25mm and 135mm lenses for its Anamorphic/i range and preview 180mm and 300mm lenses ahead of a 2015 launch. A 21mm lens will also be on show for both the miniS4/i range and the 5/i series.
Meanwhile, Canon (11.E50) will show its entire line-up of broadcast lenses at IBC, including the recently announced CN7x17 KA S, its first cinema lens to feature a servo drive unit.
This allows it to be used in broadcast-style shooting environments where cine lenses are impractical.
ALSO WORTH SEEING
X10 UHD, a 4K ultra-slow-motion system from I-Movix that supports both continuous super-slow motion and ultraslow motion at frame rates of up to 1,000fps (11.E43).
The Panasonic VariCam 35, with its new super 35mm MOS image sensor, simultaneous recording in multiple formats and variable frame rates up to 120fps (9.C45).
The MeerCat, a miniature camera on a stick from Camera Corps (11.E55).
For real forward-looking innovation, visitors should head to the IBC Future Zone (in the Park Foyer next to Hall 8), where there will be projects and prototypes from some the world's leading R&D labs and universities. Among them will be BBC R&D (8.F18), which will be talking about object-based media, and the ECMA Project (8.F38), on the subject of 22.2 binaural and 3D audio.
Another option is Fairlight (7.H17), which plans to unveil a new platform for object-oriented 3D sound production.
This as-yet-unnamed innovation supports traditional standard and custom bussing in simultaneous 2D and 3D, along with NHK's 22.2, Dolby Atmos (via a rendering and mastering unit) and DTS MDA (multi-dimensional audio).
Even away from the labs, there are plenty of original audio developments this year.
The new Aaton-Digital (11.F31) Cantar-X3 field recorder (below) promises much. The 24-track device, designed by the same team as its predecessor the X2, has the familiar Dyson meets cyber-punk look with an avionics aluminium machined housing and military-grade water- and dust-proof coating.
It includes redesigned microphone preamplifiers for improved fi ltering and reduced noise levels, and includes options for Audinate's Dante IP networking.
DPA Microphones(8.D70) has also come up with something new and interesting.
The d:screet omnidirectional miniature necklace microphone houses a 4061 miniature capsule inside a soft rubber necklace.
This will, where appropriate, allow sound recordists to give control of microphone placement to actors or contributors but still get decent quality sound.
"The necklace design ensures that the microphone sits in exactly the same place on the body every time, so there is no need for EQ-ing between different recordings," says DPA chief executive Christian Poulsen.
Jünger Audio(10.A49) will show its D*AP4 VAP Voice Processor.
Within the processor is a proprietary Spectral Signature dynamic EQ, a tool that offers automatic and dynamic equalisation control to balance spectral differences.
It works by analysing incoming audio and comparing its spectrum with individually predetermined voice 'fingerprints' so it can automatically apply dynamic corrections and provide a consistent sound.
ALSO WORTH SEEING
Calrec's Summa console (below), a cut-down but powerful version of the Apollo and Artemis desks (8.C58).
The Stagetec On Air flex, a broadcast mixing console that uses Java- Script and Webkit and a web server to turn any web browser into a mixer control surface (8.C80).
Prism Sound's Titan and Atlas, two multi-channel audio interfaces offering analogue and digital I/O for Mac or Windows PC via USB (8.E34).
This feature is taken from the September/October issue of Broadcast TECH