Expect to see plenty of innovation around the management and delivery of content at IBC, writes Will Strauss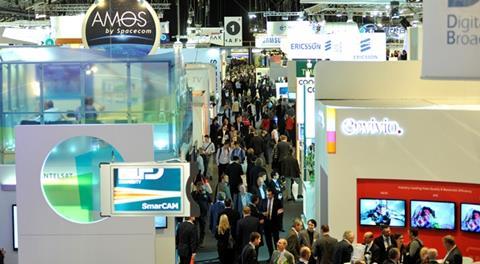 DELIVER
Managing all this content and then getting it out there is still a big challenge in the digital world, so it is no surprise to see plenty of innovation in this area.
Tedial (8.B41) will unveil its new Media Exchange Platform (MEP) at IBC.
As the name suggests, this is a tool for exchanging content between producers, broadcasters and other media entities.
Making use of standard third-party IP managers and cloud-based storage and distribution, MEP allows users to provide partners in different locations with secure access to a central platform that can be configured to automatically deliver content to multiple places and third-party systems at the same time.
The latest version of Vantage from Telestream (7.C12) has some neat new additions.
The transcoding, media capture and content assembly system includes support for the Digital Production Partnership's (DPP) AS-11 specification.
Its capabilities include the Post Producer application, which automatically assembles the AS-11 timeline, including bars, tones, slates and correct multi-part spacing.
Metadata management is as important as media management these days and Front Porch Digital (7.D14) will give Distill its European debut.
Working from acquisition onwards, Distill automatically extracts and indexes textual and machine-generated metadata, wraps multiple data sets into AXF objects and creates file-relevant data tags that should make finding archived files easier and quicker.
ALSO WORTH SEEING
Square Box Systems' CatDV 11 asset management software release includes improved workflow with Adobe Premiere and Adobe Anywhere and a new web frontend (7.J15C).
Wohler'sRadiantGrid media transformation platform now includes the capability to speed up the assembly, repackaging, and delivery of fi le-based DPP content (10.B10).
SGTand Harmonic's 'channel in a box' MAM and broadcast playout automation system (8.B22).
DISTRIBUTION AND DELIVERY
"With the growing demand for second-screen content, the main focus of IBC 2014 will be looking for technology to enhance the consumer experience on these platforms," says Loft London chief sales and marketing officer Davide Maglio.
Consistent and reliable delivery to the consumer is also a focus for Vision247 (14.H12) and Amino (14.J20), which have partnered up to offer a platform for delivering an OTT multiscreen experience across mobile, online and TV screens.
The combination allows Vision247's cloud-based live TV, catch-up, on-demand and PVR service Perception to work with Amino's set-top boxes.
With second-screen playalong apps in mind, automatic content recognition (ACR) is key for Civolution (2.B41).
The show will include a demo of the company's third-generation Syncnow technology, which features faster detection time and a reduction in CPU consumption.
A convergence technology called Snap, which enables the same watermark to be used for both second-screen synchronisation and audience measurement, will also be on show.
While not a delivery technology as such, Pixel Power (7.A31) will launch Buzz, a software accessory for the company's graphics-based playout devices that makes it simple to scan, moderate, select and broadcast social media interactions. "To be able to take what your audience is saying about you and put it on screen quickly and safely is a huge advantage," says chief executive James Gilbert.
ALSO WORTH SEEING
GlobecastMedia Factories, a single workflow service for playout, VoD preparation, content formatting and creative services (1.A29).
Teamcast'slive demo of Ultra HD and mobile TV transmitted over a single broadcast channel (2.B51).
ZOOsubs, a software-enabled subtitling and captioning service from Zoo Digital that uses the cloud and a remote team of translators and QC experts to provide text services in more than 55 languages (9.B14d).
This feature is taken from the September/October issue of Broadcast TECH