Business leaders have a duty to ensure their staff are treated well
Thank goodness there are some great companies out there.
Next week, Broadcast will publish our fourth annual Best Places to Work in TV supplement, highlighting the benefits, best practice and culture of an impressive group of 30 businesses that go above and beyond in creating a great working environment.
It's just as well, because TV too often does itself no favours in how it treats its workers.
Only now is there momentum to change the invasive insurance questions posed to freelancers when they sign up to work on shows. How many of us, starting a new job, would be happy to share details of our mental health or menstrual cycle? Its gobsmacking because it feels so completely out of place – and clearly needs to be changed immediately.
Treating people decently has been at the forefront of my thoughts since the turn of the year, not least because of a conversation I had with a producer about their staff Christmas party.
Instead of drunken dancing and merriment, the bash took on a sombre tone and ended up feeling more like a group counselling session than a celebration.
It featured a group of more junior freelancers swapping horror stories about their recent experiences, comprising everything from squirming in discomfort at inappropriate language to outright bullying.
What was most depressing was that many of the people recounting their experiences were young women, and many of the companies in question were apparently well-known and led by prominent figures – though the identities of the various businesses were not shared with me.
Perhaps I'm being generous, but I find it hard to believe that where there are indiscretions or toxic cultures, they are known to these businesses' leaders. If that's true, then we all have a greater responsibility to ensure that the behaviour of staff on our watch is what we would expect – and to make sure we are well-informed.
Perhaps the most important part is to personally demonstrate the values we stand for.
Without giving away too much about the Best Places to Work project, here's one startling fact from next week: 91% of staff at companies making the list said their senior leaders embody the core company values, compared with just 68% of employees at those businesses that missed out.
There is rightly a lot of talk about MeToo and TimesUp, about diversity across ethnicity, disability and social class, and about the burden that falls on the industry's leaders.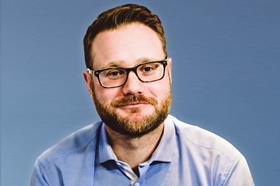 But making this a better sector to work in is fundamentally about treating people decently – and that's within everyone's gift immediately.
Chris Curtis is the editor-in-chief of Broadcast