Transporting wrecked aircraft to remote deserts, jungles and glaciers was a huge challenge, requiring the kind of ingenuity we expected from our expert competitors, says Johann Insanally
Production company Maverick Television
Commissioners Ian Dunkley; Kelly Webb-Lamb
Length 5 x 60 minutes
TX 8pm, Sundays from 1 October, Channel 4
Executive producers Simon Knight; Nina Davies
Series producer Rob Rawlings
Series director Sam Campbell
DoP Dan Etheridge
Line producer Johann Insanally
Post-production Manor Services
In five extreme environments around the world, a team of elite engineers work together to escape from crash sites, based on real-life incidents. Guided by ex-special forces soldier Ant Middleton, they race to build a vehicle out of the wreckage capable of transporting them back to civilisation – before their food and water runs out.
"Left a bit, right a bit, woah, woah, woah!" Trying to fit a Jetstream 31 into a container with only a Forklift Truck, a few pallets and some spare tyres was never going to be easy. Where were our expert engineers when we needed them?
Fifteen months after sending the taster tape of Ant Middleton to Channel 4, I was in Ipswich trying to work out how to fit our final donor vehicle into a container for shipping to Iceland.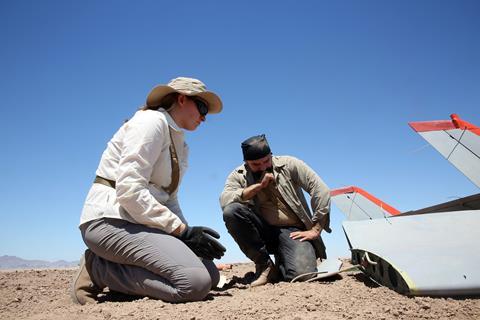 Having shot four episodes of our expert engineers using their training, experience and skills, it fell to me to work out how to load the aircraft into a truck-mounted container so it would arrive in suitable condition to be transformed into an escape vehicle.
One of the engineers stepped in to advise on the best points to cut the aircraft to allow for reassembly. The wings, a section of the tail and, eventually, 2ft of the nose were removed.
The fuselage was raised off the ground with the help of pallets and tyres, yet it was still too precarious to consider moving. Our very nervous lorry driver agreed to attempt to reverse the shipping container over the plane. We closed the container doors, just, and it was on its way.
Leaving the UK was the easy part of our aircraft's journey. Transporting it up a mountain and onto a glacier was a huge cause for concern for our location team.
The weight of the aircraft and the 'access road' – in reality, more of a dirt track with sheer drops and mind-boggling gradients – were part of the challenge too.
Thank goodness, then, for our 'snow groomer' – a cross between a tractor and a plough. The fuselage was carefully pushed onto the glacier, with the wings being dragged behind.
My tricks of the trade - Johann Insanally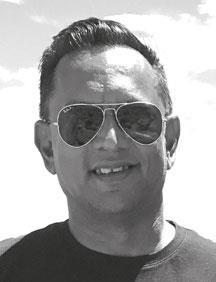 Safety in numbers Don't attempt to reverse a container over an aircraft with the help of fewer than six people.
Embrace the environment In challenging locations, find a way to work with the environment and use it to your advantage. Fighting it will only make things more difficult.
Laugh It's going to be stressful and you're going to be exhausted, but remember it is okay to have fun too. Learn to find your sense of humour in the darkest moments.
Use local knowledge Keep the boots on the ground and listen to the local team. Their knowledge should never be underestimated.
Keep up crew spirits As well as making sure they're fed and watered, maintaining crew morale is key. A raft of groan-inducing jokes, some music or the odd magic trick all go a long way towards helping people crack a smile when it becomes a bit stressful.
With no fresh snow fall during the rig, the snow groomer worked overtime to cover our tracks, only for a three-day whiteout to begin as soon as the cameras started rolling.
For another episode, our desert filming location was so realistic that the local military treated us to a fly-by, just to make sure we were actually filming for television and not a secret undercover operation supporting local 'business'.
While the rattlesnakes found shade in our Porta-Potties, the heat from the midday sun was so strong that our experts had to seek shelter for several hours when the donor vehicle metal became literally too hot to handle.
Nestled between the snow and the desert, we were confronted with a tidal river bed. At low tide, the river revealed a vast expanse of mud that could pull the heaviest of vehicles into it. But as the tide rose to its highest point, those same vehicles completely disappeared, along with the river bank.
Extreme conditions
Having a strong and experienced team muck in and support each other on location is just the job when you're faced with anything from the searing 45°C heat of the desert to the muddy humidity of the jungle, where the wildlife was sometimes a little too close for comfort.
During the early phase of development of the series, the contributors weren't going to be expert engineers – the question had been raised about whether it would really be a challenge for people who were experts in their field.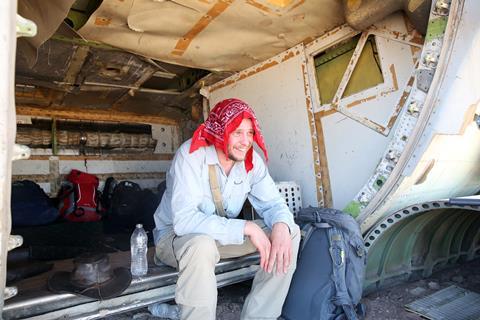 I think it's safe to say that all of our experts, both on and off screen, were challenged on this series.
Helping to take this ambitious idea from development to reality is an experience that will stay with me for a lifetime – and if ever I'm stranded in Ipswich with only a forklift truck, a few pallets and some spare tyres, I've got a pretty good idea for my escape vehicle too.
DELIVERING BEAUTY IN A HARSH ENVIRONMENT
Sam Campbell, Series director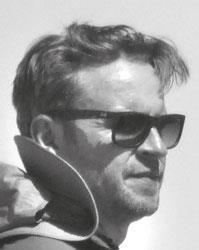 The brief for the visuals for Escape was never a simple proposition: deliver epic 'feature film' crash sites with scale and ambition, shot with elegance and beauty, while keeping a bunch of highly skilled engineers in the TV bubble… Oh, and it needs to be shot in some of the harshest environments on earth.
Be it 45°C in the desert, 86% humidity in the jungle or three days of whiteout on a glacier, we had to keep rolling when the engineers worked – which could be 24/7.
My first instinct was to use embedded self-shooters, but that wouldn't have delivered the desired elegance. So, along with DoP Dan Etheridge, I decided to go all out, shooting S-Log on Sony F55 and F5 with Canon C17 zoom lenses. We could shoot for beauty, but follow the actuality without interrupting.
The crash sites needed authenticity as well as scale, but we didn't have a feature fi lm budget. The small and often local art departments were briefed on which types of vehicles we wanted in each crash site and what would be on them for the engineers.
There were no material 'builds' at the sites. Every single bit of metal, glass and so on was real.
The final piece of the jigsaw was the drone. I'd felt for a long time that drone work in factual shouldn't be confined to big landscapes, but could be brought in closer as a third camera in key actuality scenes.
To achieve this, we needed a brave pilot and the most up-to-date equipment: the DJI Inspire 2 with an X5S camera and an array of Olympus lenses. Crucially, we used carbon-fi bre propellers to lower the noise levels so we could use it around actuality.
PROBLEM-SOLVING
Best-laid plans can go wrong. Cameras went down daily due to the extreme conditions, but the actuality never stopped. So sometimes, we had to pick up a mini-cam or GoPro to keep filming while the camera team used every trick in the book to get back on track.
As our employment of hairdryers to thwart condensation demonstrated, it's not just the cast who had to solve engineering problems.