Arri, Red and Sony were among the manufacturers to pick up Academy Awards for scientific and technical achievements earlier this week.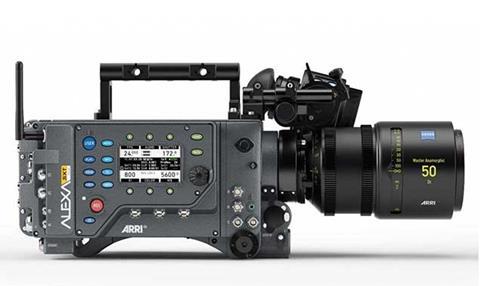 Known as the technology Oscars, the awards recognise "a proven record of contributing significant value to the process of making motion pictures".
Chair of the Scientific and Technical Awards Committee Ray Feeney said: "This year we are particularly pleased to be able to honor not only a wide range of new technologies, but also the pioneering digital cinema cameras that helped facilitate the widespread conversion to electronic image capture for motion picture production."
Arri received its Scientific and Engineering award "for the pioneering design and engineering of the Super 35 format Alexa digital camera system.
The Academy said that "with an intuitive design and appealing image reproduction, achieved through close collaboration with filmmakers, Arri's Alexa cameras were among the first digital cameras widely adopted by cinematographers".
Red Digital Cinema was also honoured for the "pioneering design and evolution of the Red Epic (below) digital cinema cameras with upgradeable full-frame image sensors".
The Academy highlighted the "revolutionary design and innovative manufacturing process [that] have helped facilitate the wide adoption of digital image capture in the motion picture industry".
Meanwhile, Sony picked up its Academy plaque in recognition of the development of the F65 CineAlta camera (below) "with its pioneering high-resolution imaging sensor, excellent dynamic range, and full 4K output" and the manufacturer's "unique photosite orientation and true raw recording deliver exceptional image quality".
Panavision and Sony's efforts for the conception and development of the "ground-breaking" Genesis digital motion picture camera were also recognised.
The Academy of Motion Picture Arts and Sciences handed out a total of 18 scientific and technical achievements at the annual Scientific and Technical Awards Presentation on Saturday 11 February in Beverly Hills, California.
The full list of winners is here.