Paris-headquartered private equity firm Astorg has acquired Audiotonix, the parent firm of Calrec, Allen & Heath and Digico.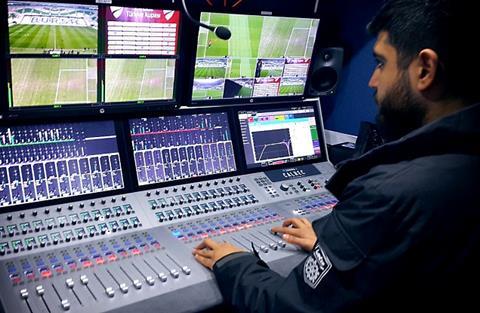 Astorg acquired the console manufacturers for £203m from Epiris, a private equity fund manager acting for Electra Private Equity.
Allen & Heath, Calrec and DiGiCo consoles handle live sound for concerts, TV broadcasting, theatre shows and major live events.
Epiris invested £42 million on Electra's behalf in the acquisition of Allen & Heath in 2013.
That was followed in March 2014 by the acquisition of Calrec.
In August that year the businesses were merged with Digico to form to form Audiotonix.
Epiris partner Charles Elkington said: "Through structured investment across three valuable brands we have created a global market leader with strong growth prospects.
"When we made the initial investment we had a clear strategy based on M&A, operational improvement and strategic focus.
"We have delivered this with two add-on acquisitions, a reorganised supply chain, and successful investment in sales and marketing as well as new product development. As a result the business has more than quadrupled earnings since 2013."
Audiotonix chief executive James Gordon added: "We are delighted to partner with Astorg who have demonstrated an impressive understanding of our business and our core strengths.
"With their support, we aim to leverage our manufacturing know-how, capture worldwide development opportunities and further enrich our product portfolio with exciting innovations for our international customer base."
The deal is expected to close by the end of March.