NAB 2015: Autodesk has announced new releases of high-end VFX and creative finishing tools Flame and Flame Premium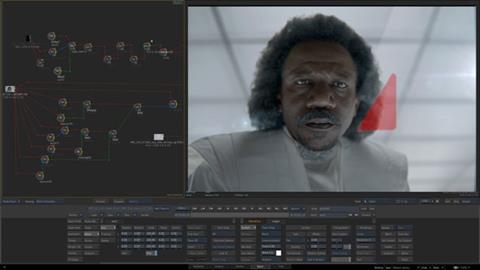 The 2016 updates offer new look development tools, a connected workflow, faster, interactive performance, and other user-requested improvements.
Flame desktop enhancements mean that artists can now create VFX in a faster, artist-centric environment with easily accessible and essential tools, said Autodesk.
There is a new method to handle proxies in players, faster indirect module creation in the Action 3D compositing environment and new foreground export.
The new Look Dev tools include Lightbox, an interactive GPU shader toolkit for 3D colour correction, as well as colour management workflow enhancements. The Matchbox in Action feature applies fast, interactive Matchbox shaders to texture maps/textures for image treatments without leaving the 3D compositing scene.
There is also a more connected workflow for connected creativity, namely tighter Shotgun integration. Users can quickly and easily send shots to other apps/exchange formats, share content for review/approval, and load Shotgun projects into Flame.
Autodesk has improved the Batch Workflow to address user-requests. MUX-node links are semi-transparent and links in batch setups are more articulated.
There is easier access to operational information with image generators and basic operators, as well as improvements to handle inputs with different bit depths.