VFX and animation specialist Axis Group is spending £500,000 on a significant expansion of its Glasgow and Bristol offices and relocation to a larger London base.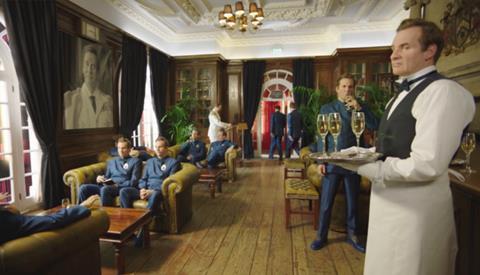 The development, which the company says will triple its turn over from £5m to £15m over the next three years, comes as it takes on more television projects alongside its core work of video game animation.
As part of the expansion, Axis is launching a new brand, Axis Studios, to promote its three separate entities: Glasgow-based animation firms Axis Animation and Flaunt Productions, and Bristol's axisVFX.
The group is doubling its studio space in Glasgow, adding a further 9,000 sq ft, while axisVFX, based at The Bottle Yard Studios in Bristol, is increasing its capacity from 20 people to 50. Five of these will be new permanent hires. Another 15 permanent staff will be recruited for the Glasgow office, taking the total number of creative staff across the two offices to 230.
Axis London, which focuses on preproduction work such as story boarding, concept design and animation direction, is moving from Angel to a bigger site in Hoxton to accommodate up to 25 staff.
"We've just signed a lease on the property in Hoxton, which should be open in a few months. We're putting in dedicated lines between all three locations so we're more linked up and can operate as one big entity," Axis Studios chief executive Richard Scott told Broadcast. "A lot of our infrastructure is in Glasgow, and London and Bristol will be able to tap into that. The linking up of all the offices is a physical manifestation of our rebrand to Axis Studios."
He added: "We've seen a dramatic growth of revenue in Glasgow as we've taken on large longform television projects in addition to our main work on video games. At the same time, Bristol has gone from a super-boutique to a facility with 50 people, with a fourfold increase in revenue. We want to maximise the potential from our different brands by putting them together under one banner. The crux of it is about linking up so we can work on really interesting projects across each of our offices."
Axis Studios' recent TV work includes Lost In Oz for Amazon Studios, Red Dwarf for Dave and BBC1's Doctor Who.