Kenneth Branagh has a Hollywood budget for his Agatha Christie film, but in Blackpool, Johnny Vegas was treated like a god, says Jason Cook
Production companies Tiger Aspect; Shiny Button Productions
Commissioners Hilary Rosen; Pete Thornton
Length 1 x 90 minutes
TX 9.30pm, 11 November, Gold
Executive producers Andy Brereton (Shiny Button); Hilary Rosen, Pete Thornton (UKTV)
Writer Jason Cook
Script editor Mollie Freedman
Director Simon Delaney
Series producer Jim Poyser
Post house Halo Post
Three years ago, I found myself having a casual meeting in Glasgow with Shiny Button's Andy Brereton, who had liked my BBC2 series Hebburn.
Possibly motivated by his time working on Coach Trip, he had the notion of doing something set on a coach. Meanwhile, I had a couple of ideas for a comedy thriller.
Putting these wishes together, Murder On The Blackpool Express was born.
For me, it was important for it to have a Northern, working-class feel. Most murder mysteries seem to be set in leafy mansions or among groups of well-to-do people, and it was nice to subvert that sensibility.
With the whole piece, we have tried to undercut as many of the traditional conventions of a murder mystery as we can, while still having a story that is enjoyable to fans of the genre.
Andy pulled script editor Mollie Freedman on board. She helped me develop and shape the whole show over about a year, until it was ready to be submitted.
My aim was to poke fun at traditional murder mysteries but in a warm, boisterous, comedic way, while introducing some interesting characters, each of whom goes on a journey through the film.
It was important for them to have their own story, to be three-dimensional and have some kind of development before the end, and to do so with gags – big gags, as many gags as possible.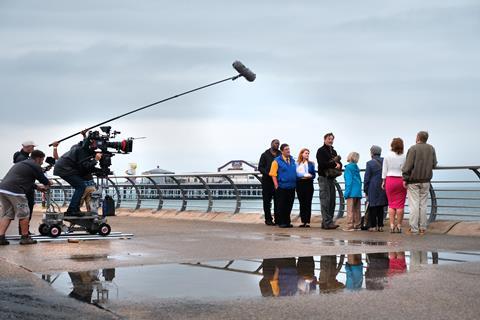 The main challenge as a writer was to get to grips with some of the inherent logic issues that come hand-in-hand with a murder mystery. At the very least, you need to know where any of your suspects are at any given time; sometimes, you need to have them all in the same room.
The murders themselves are easy to do, but the alibis you give people are somewhat trickier. More than in a standard comedy, you have to be very aware that with each rewrite, the locations of some or all of the characters will have to be reassessed.
Viva Johnny Vegas
One week of our four-week summer shoot was in Blackpool itself. One of our chief aims was to keep the cast away from the arcade machines; all their per diems seemed to flow into the 2p slot machines, though Johnny Vegas did manage to win three stuffed toys on the robot grabber.
We discovered that Johnny is a god in that town, beloved by all he meets – much to the annoyance of the production team, who had to interrupt the endless stream of selfie-seekers so we could actually film something.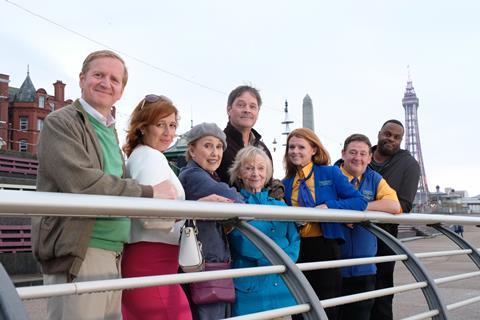 The cast are all naturally funny, so there were no delivery problems with the lines. At the time of writing, midway through the shoot, the coach looks exactly as it should and has yet to break down or set itself on fire.
All the locations have been exactly what we wanted and have even let us squeeze a little extra time out of them. But when you are shooting with Johnny in Blackpool, you can pretty much film anywhere, for as long as you want, as long as he will take a picture with the owner's grandkids.
While budget and finance are dealt with by those way above my lowly pay grade, I did try to write MOTBE with an eye on cost efficiency. First, by trying not to have too many scenes on the coach when it was moving, to minimise the extent of having to low-load an entire coach.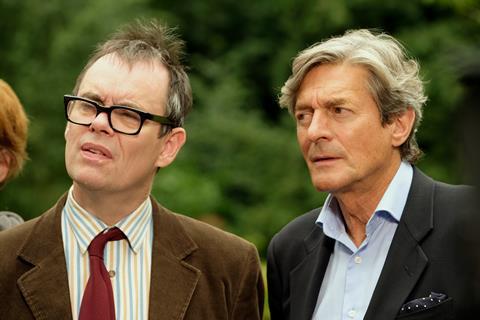 We did also have a scene where a chandelier fell from the ceiling, almost hitting one of the characters. It would have been a nice way to create some added tension but we wrote the scene so it was cuttable – which happened as soon as someone found a calculator.
All in all, it has been an incredibly smooth process. UKTV has been a dream to work with and left us in no doubt that it wanted this project to work, which has really helped.
The broadcaster had a clear, distinct vision of what it wanted and that has been solid from the first draft right up to the read-through and into filming. The team at Tiger Aspect and Shiny Button have made this script and its development a fun job.
What I'm trying to say is that if there has been any hassle, everyone in production and the channel have kept me blissfully unaware of it. Which is how I prefer to work.
ROAD TRIP CHALLENGES
JIM POYSER - Series producer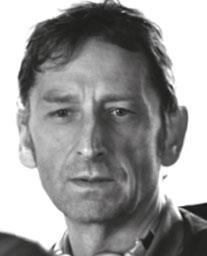 We shot the show in 21 days, using two cameras. The nature of the show – a road trip with stop-off points – made it very location-heavy. We had to find iconic Blackpool locations – views of tower, ballroom, seafront – plus a cathedral, a stately home and a scenic country park with a cliff.
We also had to shoot on our coach, which we bought especially, so the art department could make it dirty and rusty, even though it was relatively new and roadworthy.
DRIVING SCENES
The coach interior shots broke down into straightforward static shots; moving coach shots with a coach driver doubling for Johnny Vegas; and, most difficult, shots where Johnny himself is seen driving the moving coach, which entailed having it towed by a lorry (it was too big for a low-loader) and driving it around a vehicle testing track.
Hopefully, it is impossible in the final cut to tell the difference between any of these set-ups, which were filmed in separate locations.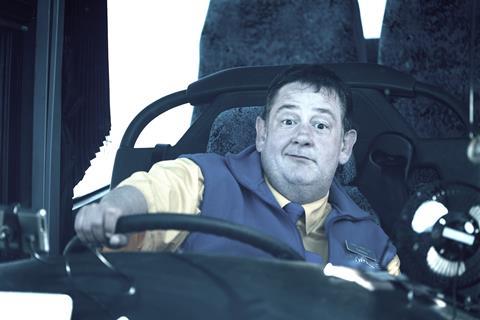 Each of the show's three murders required a stunt co-ordinator. The most challenging involved pushing a character off a cliff.
This had been written as a waterfall, but during our prep period, we discovered that there are fewer waterfalls in the UK than you would think, and it's really hard to push people off most of them. We settled, after a cunning script rewrite, for Alderley Edge in Cheshire. It is better known for its footballers, but it also has a spectacular cliff (the Edge).
On a wet Friday morning, we spent six hours flinging a wheelchair with a dummy in it over the Edge again and again, with cameras first positioned at the top of the cliff, and then below the rockface.
If you look carefully, you can tell it's a dummy, but the actor's agent really didn't want us to throw her over a cliff, so what can you do?