The BBC has defended its handling of Labour frontbencher Stephen Doughty's live TV resignation following criticism on social media.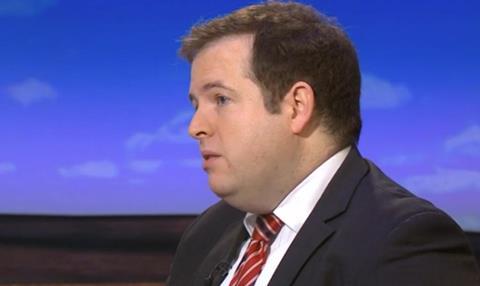 Doughty resigned from Jeremy Corbyn's shadow cabinet on the Daily Politics show on Wednesday, just five minutes before prime minister's questions.
The show's output editor Andrew Alexander later published a BBC Academy blog on the coverage, revealing that the resignation was coordinated by political editor Laura Kuenssberg.
"We knew his resignation just before PMQs would be a dramatic moment with big political impact," Alexander wrote in the blog, which has since been taken down by the corporation.
"When it did [happen], with about five minutes to go before PMQs, he was precise, measured and quietly devastating."
Twitter was awash with accusations of impartiality against Kuenssberg, with a number claiming that the BBC's job is to report rather than shape the news.
In one Twitter exchange on the matter, Mike Sainsbury said: "It's one thing to report the news, it's quite another to stage manage and contrive a 'news moment' you know will be exploited."
But BBC News defended the coverage in a statement on Thursday night. The press team tweeted: "The shadow cabinet reshuffle was a major story this week and many MPs from all camps had strong opinions which were fairly reflected across BBC output.
"Stephen Doughty had already decided to resign and willingly chose to make his announcement on the programme."