Industry needs to build consensus on how shows are exploited
I can't remember a time when the pages of Broadcast (web, as well as print) were so full of articles about rights.
Stories about people changing jobs – willingly or not – drive more clicks, production sector M&A is sexier, and shows being axed delivers plenty of interest, and even more schadenfreude. But the reason we're analysing the world of who-owns-what-and-for-how-long is that it has never been more complex – or more crucial.
The BBC's clear view is that a stronger iPlayer is essential to compete with the global SVoD empires and new entrants from Apple and Hollywood's biggest players. And that means making BBC content available for much longer online – at least a year, potentially more.
That desire has put it at loggerheads with Pact. The distance between the two organisations is vast: the PSB claims a longer window will generate more interest in content and could increase the value of the secondary UK market; the producers' alliance counters that such a window has the potential to destroy it.
Will the BBC be prepared to pay for the extended window, and if so, how much? If not, will the production sector agree to the new terms? It's hard to imagine a commissioning impasse based on the issue – but it's equally tough to find much common ground, or see where negotiations will go from here.
"Across the piece, producers, broadcasters and distributors are facing a new set of rules, and learning as they go"
If the BBC is on a very public collision course with Pact, it may be facing quieter disputes with ITV and Channel 4 too. Those commercial PSBs submitted responses to the corporation's iPlayer consultation that were not published, at their own request.
There would be little need for confidentiality if C4 and ITV were waving the proposals through, and they are more likely to have raised concerns about the impact on their own catch-up services. Plus, these are the broadcasters, along with Channel 5, that are expected to join forces to launch Britbox. The whole thing feels messy.
What lies ahead is hard but important work for all the British PSBs. ITV's Faz Aftab has outlined quite how much needs to be done, flagging that a new generation of rights needs to be negotiated that, until recently, simply didn't exist.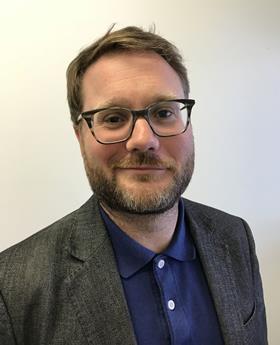 Across the piece, producers, broadcasters and distributors are facing a new set of rules and learning as they go. Difficult decisions are on the horizon – will broadcasters turn down cheques in order to warehouse rights, for example? – and some wrong turns will be taken along the way.
But there is a need for new industry norms to be established and working practices agreed. Everyone in the industry has a stake in the row between Pact and the BBC.
Chris Curtis is the editor in chief of Broadcast