Supporters need to be ready if looming political threat materialises
I'd have liked to have written about programming this week.
About how the interminable wait for the return of Inside No. 9 was so joyously worthwhile; about Jason Manford's surprisingly good voice when stuffed inside a hedgehog suit; and about how Shine North founder Robin Ashbrook's transatlantic indie Theoldschool is smashing it with slick Netflix elimination format Next In Fashion.
There's even a Discovery doc about the new Spurs stadium (Richard Hammond's Big) – what more could you want?
But it's hard not to be drawn back to serious subjects after a weekend in which a thinly veiled threat to the BBC was splashed across the Sunday Times and poor Caroline Flack died.
Back in 2015, the Sunday Times was the Tory government's publication of choice for attacking the corporation. It floated ideas such as scrapping the licence fee, compelling the BBC to drop commercial entertainment programming and scaling back its website.
"The corporation will be hoping the shots fired at the weekend are not the start of an all-out war"
But when the licence fee and charter renewal were agreed, the government ultimately took a more measured approach (albeit handing the BBC the timebomb of responsibility for the over-75s policy). The corporation will be hoping history repeats itself and that the shots fired last weekend are not the start of an all-out war.
John Whittingdale, back at the DCMS as a junior minister rather than culture secretary, has sounded caution over replacing the licence fee with a subscription model. He suggested such a move would be "utterly impossible" at present, because of the limitations of broadband. Who knows whether that may have changed by the time the current charter expires in 2027?
It's hard to make many predictions about the government's true intentions for the BBC, and easy to get caught up in a narrative of imminent Armageddon. But it is also true that the corporation and its supporters (which should include the bulk of the British TV industry) must get on the front foot.
A compelling and easily understandable case must be made for a well-resourced BBC that evolves for the digital age, to confidently meet any threat that emerges from Number 10, whatever its level.
Meanwhile, Caroline Flack's death is just unbearably sad. Her good friend Laura Whitmore was happy to step in as Love Island's host, suggesting Flack had no ill will towards the show. And given what is known of the circumstances, the toxic world of social media and the intrusive nature of tabloid journalism feel like the most important factors in her death.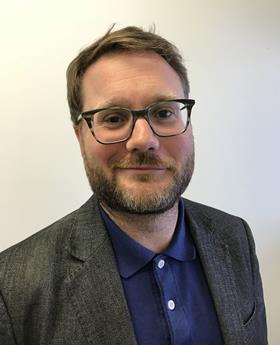 But the tragedy should compel our industry to double down on duty of care to production and presenting staff, as well as contributors. Everyone can do their bit by being decent and looking out for their colleagues.
Chris Curtis is the editor in chief of Broadcast