Scary, compelling and morally ambiguous, The Paedophile Hunter was as challenging as any piece of TV in recent years.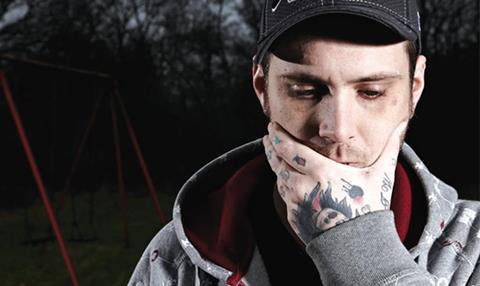 Amos Pictures for Channel 4
Scary, compelling and morally ambiguous, The Paedophile Hunter was as challenging as any piece of TV in recent years.
One judge thought it was "electrifying", claiming it "crackled with energy from start to finish" as it tracked the actions of Stinson Hunter, the best known of a growing number of vigilantes operating via social media.
The film works on many levels as it explores how the web is being used by paedophiles to groom and abuse children, and by Hunter and his acolytes to extract revenge by naming and shaming.
Amos Pictures and Dan Reed approached a tabloid subject (the initial idea came from a story in The Sun) with high-end documentary values, filming Stinson talking openly about his motivations and troubled past.
There are also genuinely heart-racing scenes in which paedophiles, expecting to meet a vulnerable child, are confronted by a group of aggressive men.
The judges' admiration was clear: "Brave, important and risky," said one. "Ambitious, challenging, completely engaging," added another.
The doc generated a huge response on social media (both positive and negative) and has already picked up awards from Bafta, Bafta Craft, the Griersons and the
Royal Television Society. But our judges summed it up perfectly: The Paedophile Hunter is "unflinching in revealing the pain of a world we'd rather not know about".
Shortlisted
Breaking into Britain: The Lorry Jumpers
Minnow Films for Channel 4
Minnow and Channel 4 set themselves the challenging target of offering a migrant's perspective on the various, dangerous attempts to enter Britain – and succeeded.
Transmitted as public opinion towards the plight of migrants was changing, the doc's high production values lifted it out of the current affairs sphere into more filmic territory.
Citizenfour
Praxis Films for Channel 4
Citizenfour provided an intimate portrait of Edward Snowden, the whistleblower who handed many classified documents about government surveillance to film-maker Laura Poitras and journalist Glenn Greenwald in Hong Kong. Pitched as a real-life thriller, the film showed the trio attempting to manage a media storm and making quick decisions that will have an impact on their lives.
Filming My Father: In Life And Death
Verve Productions for Channel 5
Director Liz Tucker took the unusual approach of training the son of a terminally ill man to film the period before his father died from motor neurone disease. Fraser Isaac filmed his father for many months and narrated this powerful film, which had a rawness and intimacy that would otherwise have been almost impossible to capture.
Storyville: India's Daughter
Assassin Films and Tathagat Films for BBC Four
A typically excellent example of the Storyville strand, Leslee Udwin's account of the rape and death of a medical student in New
Delhi is an important and emotional film.
Banned in India but backed by the BBC despite political pressure, the doc highlighted the state of women's rights in the country, with a chilling interview with one of the perpetrators from death row.
Tales Of The Grim Sleeper
South Central Films for Sky Atlantic
Nick Broomfield's investigation into a South Central Los Angeles serial killer is really a film about race and poverty in urban America. The killer went unchecked for 25 years due to lack of interest from the police – an attitude shown up by Broomfield pounding the streets and embedding himself with the local community, resulting in great interviews.