'An emotional bulldozer hitting you in the face until you started sobbing'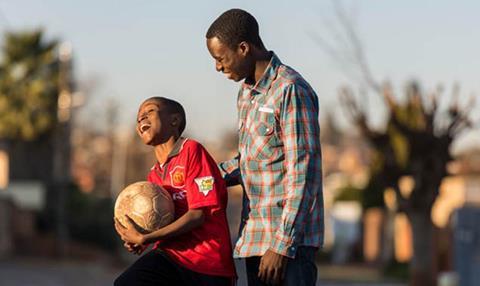 Minow Films for Channel 4
Minnow Films' Damilola, Our Loved Boy is a touching, feature-length drama about 10-year-old schoolboy Damilola Taylor, who tragically lost his life due to knife crime in London in 2000.
Told primarily from the perspective of his father Richard, this lovingly rendered film reveals the story behind the headlines as Damilola's parents seek justice while dealing privately with their grief and loss.
Written by Levi David Addai and directed by Euros Lyn, the film was recognised with a Bafta for Best Single Drama this year, along with Best Supporting Actress and Best Actor awards for Wunmi Mosaku and Babou Ceesay as Damilola's parents.
The drama was conceived with close co-operation from the Taylor family, helping to make it a surprising, intimate and deeply moving story of fatherhood, family and hope.
The judges described it as a "classy" piece of drama that was like "an emotional bulldozer hitting you in the face until
you started sobbing".
One judge praised the way the film deepened the audience's understanding of the event, in a way news coverage was unable to. "It was pitched just right," he said.
SHORTLISTED
BANANA
Red Production Company for Channel 4
Banana tells eight individual stories of modern love featuring gay, lesbian, trans and labelagnostic characters. Conceived
to run alongside C4 drama Cucumber, the E4 show is a fun, joyful and beautiful insight into the lives of the under 25s.
HUMANS
Kudos Film and Television for Channel 4
This hit C4 science fiction drama imagines a 'parallel present' in which unnervingly human-looking androids are used as help in homes and workplaces.
The synths serve as a metaphor for marginalised groups and give the series a thematic ambition to explore the experience of the under-represented and discriminated-against in society.
BBC2's adaptation of Zadie Smith's book addresses some of the biggest issues facing British society with honesty and authenticity. It tells the story of childhood friends Leah Hanwell and Natalie Blake, whose lives diverge drastically despite growing up together on north London's Caldwell Estate.
UNDERCOVER
BBC Studios for BBC1
This six-part thriller from Peter Moffat deftly tackles the dual themes of death in police custody and undercover police officers entering into relationships with the people they're spying on.
Maya and Nick's lives are turned upside down when he is presented with an impossible choice: feed us information on your wife, or we'll reveal the truth about your past.