NAB 2015: Blackmagic Design unveiled what it described as the biggest update to its Resolve editing software since it acquired Da Vinci, the developer of the software, five years ago.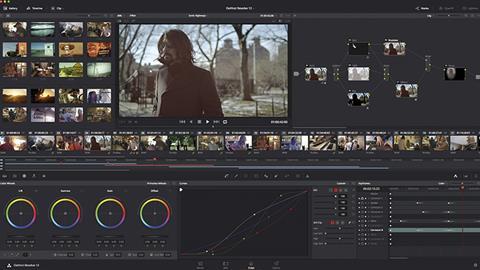 Da Vinci Resolve 12 has 80 new features including multi-cam editing and audio editing functionality.
Editors cut now cut programmes from multiple sources, while a new audio engine offers higher sampling rates and improved real-time audio playback performance.
DaVinci Resolve 12 now supports remote rendering so those working in larger facilities can distribute rendering jobs to other Resolve systems on the same shared database and storage.
"This is a really huge update and I feel like we have added more into this release than we have in the last 5 years," said Blackmagic chief executive Grant Petty.
"A team of almost 100 people have been working on this release and we think it's the most exciting ever."
DaVinci Resolve 12 will be a free upgrade for existing DaVinci Resolve customers.