Sponsored content
Find out more
Ensuring the next generation have the skills needed to maintain the UK production sector's competitive edge is essential, and firms like Sargent -Disc have a role to play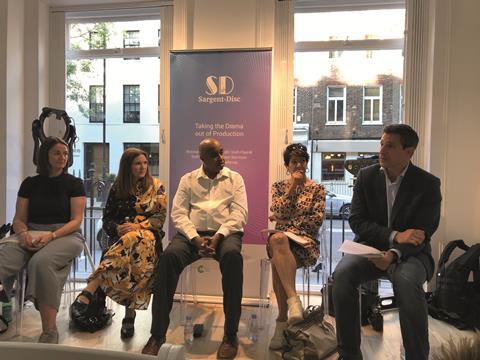 Fiscal incentives and quality UK talent, crew and facilities have given the UK a competitive edge in attracting high-end TV drama and big-budget film productions, boosting the sector and economy.
BFI statistics show inward production surged 87% between 2016 and 2017, but maintaining this vitality brings its own challenges.
Alison Small, chief executive of The Production Guild of Great Britain, says the organisation's biennial Production Question Time event, which is supported by business partner Sargent-Disc, provides a "barometer" of key industry issues.
This year it once again highlighted that maintaining quality, by growing crew bases and helping experienced talent develop skills, is key to future opportunities.
"Apprenticeships in VFX, where permanent or long-term contracts are the norm, have seen some spectacular successes"
Neil Hatton, UK Screen Alliance
The challenge facing the industry is how to encourage young people to build media careers and develop existing crew skills. Neil Hatton, chief executive of the UK Screen Alliance, notes the government's Apprenticeship Levy policy has proved difficult to work in TV and film "because many of the roles are freelance and are for short-term project-related engagements".
"However, apprenticeships in VFX, where permanent or long-term contracts are the norm, have been delivered since 2016 and have seen some spectacular successes" he adds, noting the growing apprenticeship intake is diverse in terms of gender and ethnic origin.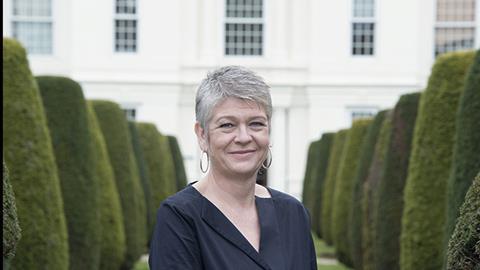 More apprenticeship standards for roles in VFX, post-production and animation are coming and the UK Screen Alliance's Apprenticeship Levy Transfer scheme can fund placements.
"It links large apprenticeship levy payers who are willing to donate a proportion of their levy contribution to smaller companies who are willing to take on apprentices," says Hatton. "The motivation is to help develop talent for the benefit of the whole industry."
Christine Healy, chair of ScreenSkills' High-end TV Council and New Pictures' Head of Production, says ScreenSkills initiatives such as Trainee Finder and Make a Move have encouraged production companies to put skills development at the heart of their production plans and budgets.
Small adds: "The Production Guild is working with industry and strategic agencies to ensure production department skills gaps are filled. This year, the guild worked with Netflix to provide classroom training, with successful participants working on the SVoD's productions. Furthermore, the ScreenSkills-supported Assistant Production Accountant Training Scheme returns next month."
The Mama Youth Project charity provides another solution by addressing inclusion. The charity, which helps to get young people from under-represented backgrounds into production, provides a range of training programmes that equip them with the necessarily skills.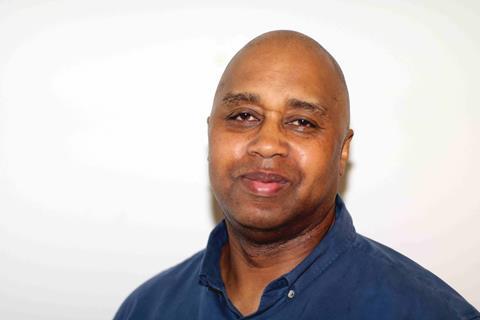 The charity's founder and chief executive Bob Clarke says: "In our industry, authentic inclusion will have a positive ripple effect on our society in all areas. That's why it's crucial we work with all our partners, such as Sky and the BBC, to make it a reality."
Production service companies also have a role to play. Laurence Sargent, director at Sargent-Disc, says his firm is committed to training and educating industry practitioners – sponsoring Production Management Diploma scholarships at the National Film and Television School and creating 26 academic Movie Magic Budgeting and Scheduling partnerships with BA and MA production courses across the UK, with four more in Ireland and others in Europe.
Emanuela Borruso, a 2018 NFTS Production Management Diploma student, says her course has presented students with opportunities to partake in various projects.
"None of this would have been possible had I not been supported by my tutors and, of course, Sargent-Disc, whose scholarship I feel so very blessed to have received," she adds.
The industry is working hard to ensure the production sector is in good shape by striving to maintain and develop skilled crew levels and make the most of high-end TV drama production opportunities. The processes to provide stability for the future are in place.

About Sargent-Disc
Founded in 1986, Sargent-Disc is the UK entertainment industry's award-winning, leading supplier of integrated payroll, residual, accounting and software services. The Digital Production Office®, Sargent-Disc's suite of apps, is designed to support cost effective, efficient and sustainable production. It brings together products and services from Sargent-Disc, it's partners and affiliate Entertainment Partners. Together they provide a global network for productions anywhere in the world.