Sponsored content
Find out more
Pact managing director of business and global strategy Dawn McCarthy-Simpson answers the most frequently asked questions about doing business internationally
WHAT GLOBAL MARKETS ARE EMERGING?
Much of the world is emerging but the fastest economic growth in the creative industries is in Africa, Latin America and the Middle East.
WHICH OVERSEAS TRADE SHOWS SHOULD I ATTEND?
It depends on your objectives. Lots of smaller shows specialise either by genre or territory, such as Kidscreen for animation and kids' TV, Realscreen for unscripted and Discop for Africa. Then you have the bigger shows such as Mipcom, which cover all territories and genres.
WHAT WILL I ACHIEVE BY ATTENDING TRADE SHOWS?
They are a great way to explore and research where the opportunities are, but they are very competitive and if you are new to exports, you may find it hard to meet with some of the big buyers. Therefore, if you are going to an international show for the first time, be realistic about your outcomes.
WHERE CAN I FIND FUNDING OVERSEAS?
Most countries around the world now have some kind of incentive in place, though they vary in value and level of access. You can usually find in-country film councils that will have details on what's available.
Pact members can find information about available funding in more than 150 countries by signing up to the Pact Export Accelerator at www.pactexports.tv.
These deals are usually agreed with a broadcaster on a country-by-country basis, by your company or your distributor, to help raise the total finance for your production before the show goes to air.
WHICH DISTRIBUTION COMPANY IS BEST FOR ME?
First of all, ask yourself why you want to engage a distributor. For example, is it to sell your shows or to help with financing? Once you've figured that out, do your research and find the best distributor for the type of content you produce.
You can even have multiple distributors for different shows, if that works better for you. But remember, big is not always best, as you don't want to get lost in a huge catalogue. You need to be sure that the distributor understands your content and can sell it with confidence.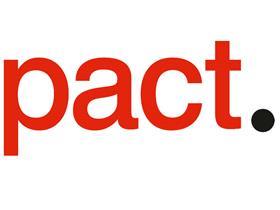 In addition to the Export Accelerator, Pact will soon be launching new Business and Production Accelerators. Find out more about Pact's export services for independent producers at: www.pact.co.uk