Sponsored content
Find out more
With the increasingly international reach of TV, out-of-London producers can access more markets and the Creative Cities Convention is here to help, says Ruth Pitt
Not everyone wants to go global.
Some of the earliest UK indies were launched by passionate film-makers who just wanted to do their own thing, and lo, we watched a plethora of long-form documentaries about sheepdogs in Cumbria and the struggles of remote tribal communities in the Amazon.
However, there was a refreshing simplicity in films made by people who cared deeply about something and had no further ambition but to make their point.
Many of those film-makers worked outside London, a sort of regional cottage industry producing hand-made content while the big boys of broadcasting – and they were mostly boys, of course – slaved and sweated in the giant foundries of ITV and the BBC.
No one under 40 will even remember a time when the broadcasters themselves were also the producers, with no dividing line between the two save for those plucky little indies who mostly just wanted to live outside the established norms, tell the stories they believed people should know about and pay the bills if they were lucky.
As a series editor many years ago, I exec-produced a primetime documentary about Scottish fishermen, made by a determinedly independent film-maker. No entreaty could persuade him to speed up his magnum opus even a bit.
A swift count of the edit list revealed that in 60 minutes of television there were only 139 edits – that's basically one cut every 30 seconds. The words 'paint' and 'dry' spring to mind, but it was his baby and he was sticking to his guns.
"No creative idea can gain traction without the full exploitation of its potential to bag maximum views"
Ruth Pitt
How times change. Today, the fully independent production company is an endangered species, swept aside by the exponential growth of our industry and the commercialisation of content in a global marketplace.
No creative idea can gain traction without the full exploitation of its potential to bag maximum views, and no topic can survive without the development of a format or the scripting of a drama to speak to a universal audience.
The colonisation of Britain's big cities by super-indies and conglomerates – Tinopolis, All3Media, Twofour and ITV Studios, Endemol Shine Group, Warner Bros and Banijay – has turned from a leisurely stroll to a stampede.
The list goes on and the catalytic effect has been extraordinary, as small regional indies gain wider access to global distribution networks, development investment and savvy executive support.
Mostly, it's a good thing. British media production is among the most sought-after in the world and giving regional indies a chance to get in on the action is long overdue, but bearpits lie ahead.
This year's Creative Cities Convention on 23-24 April is in Glasgow, a city whose media sector has global reach.
To support our 'Going Global' theme, we've assembled a line-up of local, national and international experts to help regional producers swim successfully through the shark-infested waters of global media, picking up the golden egg of success and exploring it from all angles.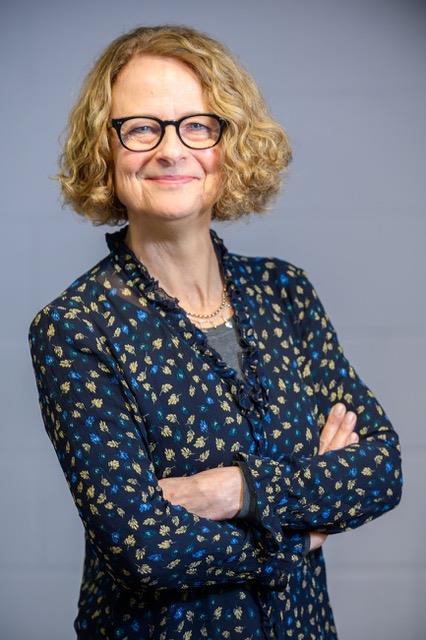 How do you secure a successful returnable format (still mystifyingly absent in regional production)? Should you sell to a super-indie? Will lassoing a big-name presenter give you the global reach you crave? How do you find the best markets, do the best deals and hire the best talent to get you there?
There are opportunities as well as threats in a fragmenting market as the FAANGs bite hard and social media tosses our industry's notions of editorial control overboard. If production outside London is your thing, this is your chance to shape its future and help yourself to a bit of the global action.
■ Ruth Pitt is director of the Creative Cities Convention and chair of Leeds 2023