Sponsored content
Find out more
ScreenSkills has a range of programmes to help those in the industry move up the career ladder, from entry-level initiatives to leadership and management training
In an industry with few formal career paths, training used to include making errors and asking questions on the job. Today, that is not so easy.
"Budgets are bigger, expectations are higher and the speed of everything is faster," says Christine Healy, head of production at New Pictures.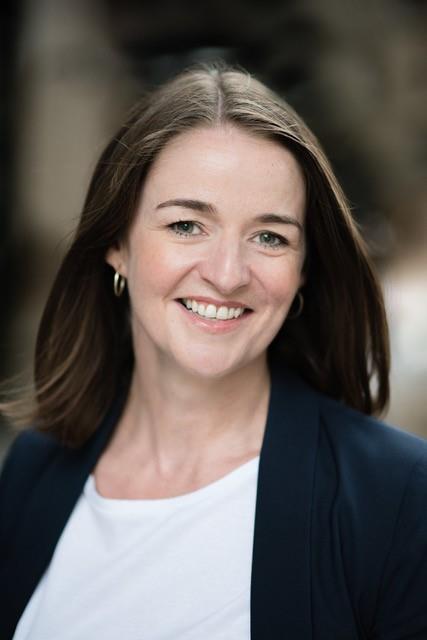 "People don't necessarily feel secure enough to ask those questions and make those mistakes, which was the way people used to learn when I was starting out on the continuing drama London Bridge."
Instead, ScreenSkills, the skills body for the UK's screen industries, is trying to create structures to replace the ways people used to learn. The work is entirely funded by contributions from industry to the High-end TV Skills Fund, and led by industry through a council that Healy chairs, along with working groups of leading figures from the sector.
The comprehensive entry-to-executive skills programme starts with Open Doors events and social mobility initiative First Break to introduce potential recruits to the industry, boot camps to get new entrants set-ready and the Trainee Finder work placement programme.
The fund also curates a directory of industry-recognised short courses – with bursaries attached – to help existing industry professionals retain or improve their skills, and offers Make a Move, a fund supporting people to step up into more senior roles, and leadership and management training to give crew the tools to manage teams effectively.
This year's investments are designed to tackle the immediate challenge of skills shortages, including script supervisors, producers, production secretaries and first assistant directors.
There are practical interventions such as funding for Avid training and help for people returning to work in VFX and post-production after career breaks, as well as inclusivity initiatives to diversify the industry.
Jo Evans, production executive at Tiger Aspect Drama and Fifty Fathoms, chairs the production grades working group, whose investments include support for people to step up to line producing.
"The current boom in television is marvellous, but it has highlighted gaps in terms of finding crew with the right skills and experience," she says.
"People are stepping up too soon, which in turn can lead to an unhappy experience that can take them out of the industry. We want to encourage people to step up but give them the tools and support to allow them to do so with confidence."
Another practical initiative is investing in transferring book-keeping and accountancy skills into the industry from the wider working world.
"Ask anyone in high-end TV what the hardest crew position to fill is – and has been for the past year or more – and it will invariably be accounts," says Niall Shamma, chief operating officer and chief financial officer of Warp Films.
"Investing in this programme could help with diversity in the industry, while at the same time solving a critical skills shortage."
Cahal Bannon, head of production at DNA Films, chairs the writers' working group, which is supporting writers to produce a draft for an episode of a returning drama – where they know the characters and can show what they can do.
"The big challenge for writers is getting commissioned," he says. "If the production chooses to use the episode, or parts of it, they reimburse the cash, but whatever happens, the writer will have had useful experience."
"We have successful programmes that are the building blocks for proper career progression. We're focused on what the industry wants to look like in five years and beyond"
Kaye Elliott, ScreenSkills
Kaye Elliott, director of high-end TV at ScreenSkills, says work is also under way on taking a longer-term view of investments to ensure the success of the industry.
"We've set up a structure that takes someone through their working life," she says. "We have successful programmes that are the building blocks for proper career progression. We're now focused on what the industry wants to look like in five years and beyond, and on providing the training support to get it there."
Healy adds: "The more we get the message out about what we can offer individuals, the better for the whole industry."

For more information on the High-end TV Skills Fund or to contact the team, go to www.screenskills.com/highendtv