Sponsored content
Find out more
ONE Lite solution will offer small and boutique distributors tools to better run their businesses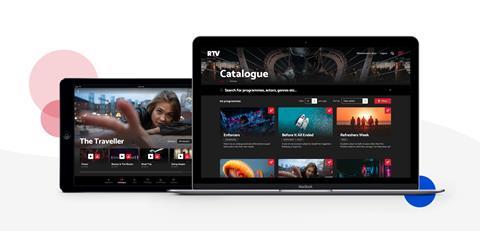 ONE, the website and app-based content discovery platform, is planning to make its industry-leading technology accessible for ambitious and growing distributors.
Since its launch in 2016, ONE has revolutionised digital distribution technology in the industry, enabling distributors to more easily access their target markets and ultimately sell more content.
The website gives distributors complete flexibility to securely make their catalogues available online, better engage with their buyers and get in-depth insights on activity.
The app is ideal for busy sales teams, packaging thousands of hours of content into a small device that can be taken anywhere, used offline and made available on the app store for buyers.
Its popularity with industry powerhouses is unrivalled. The ONE website and app is currently used by eight of the UK's top 10 distributors, including ITV Studios Global Entertainment, Sky Vision and All3Media International, as well as AMC Networks International & A+E Networks International in the US, Keshet's base in Asia and a growing network across the world.
"Advancement in technology has positively changed the way our sales team operates," says Steve Quirk, head of marketing at Banijay Rights, which uses ONE's products. "The ONE system has helped 'future proof' our sales team, making them more mobile on the road with all the programme content they need downloaded on iPads to pitch to their clients – whenever, wherever."
New product
The upcoming product, ONE Lite, will make digital distribution technology more accessible to a wider audience, with a suite of features designed to help ambitious distributors grow and expand. These include online catalogues, flexible websites, sales applications, buyer activity reports and buyer nurturing. You can read the full feature list here.
ONE's director David Rhodes says the company wants to work with "the biggest names in distribution and have seen huge traction in that area" but that the new solution, ONE Lite, will make its products accessible to smaller sales companies as well. "We're really excited to see the impact our technology will have on their businesses," adds Rhodes.
A short and simple onboarding process means the usual headache that comes with adopting new technology is removed, and distributors can be up and running on the platform within weeks, focusing on sales and not software.