Sponsored content
Find out more
Since its launch in 2018, Screen Scotland has championed the nation's talent and boosted its profile. Executive Director Isabel Davis reflects on a successful first year
Succession, Deadwater Fell, The Victim, The Cry – the roster of major film and TV productions filmed or based in Scotland is growing steadily, helped in no small part by Screen Scotland.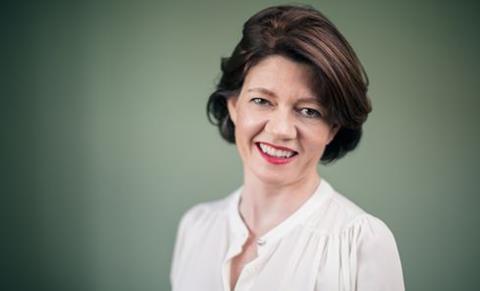 For executive director Isabel Davis, the Edinburgh TV Festival, and indeed Edinburgh throughout August, is a chance to show off Scotland, its talent, locations and its opportunities for producers to become partners.
"It's the ideal opportunity for the international industry, and for the London-based industry, to come and meet Scotland face to face, and to let them see quite how much talent there is here," she says.
Davis has no doubt that the industry in Scotland is growing, and points to a spike in internationally recognised talent in the country.
"It's a year in which The Cry from Synchronicity Films has really put its creative director Claire Mundell on the map," Davis says.
"She's somebody who is recognised as being in the top tier of creative producers, and it's been great to see the success there, and STV Productions has come through very strongly with BBC1 drama The Victim.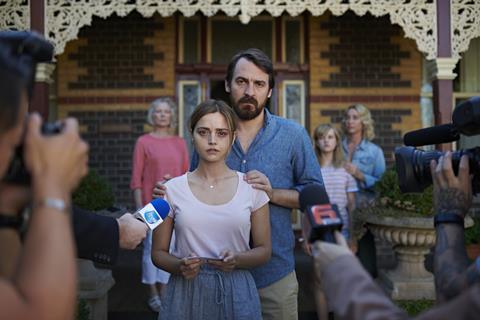 "There's more in the pipeline, given that there's been an additional £3m allocated through Screen Scotland's new Broadcast Content Fund alone, which has gone into development, slates and production – for example, Happy Tramp North's big TV comedy drama series Guilt."
SCOTTISH TALENT
Davis also notes the success of Screen Scotland's Production Growth Fund, which supports work originating outside of Scotland, but is still very much rooted in Scotland and Scottish talent.
"The latest example is Deadwater Fell from Kudos, which has just wrapped. It shot on location in Scotland, with lots of Scottish talent and with David Tennant in the lead. It's a very significant series for us to be having in the country, and to have Screen Scotland working on that."
There are schemes to support talent. Screen practitioners have the chance to upskill through the Professional Development Fund, while Screen Scotland provides skills development opportunities to develop crew and attract more diverse entrants to the industry.
CASE STUDY: Two Rivers Media
Alan Clements
Founder and managing director
As a new independent company, backed by blue-chip investors, what key lessons have you learned since launch?
First, it is all about the people. Recruit the very best, which I think we have, and broadcasters will want to work with you.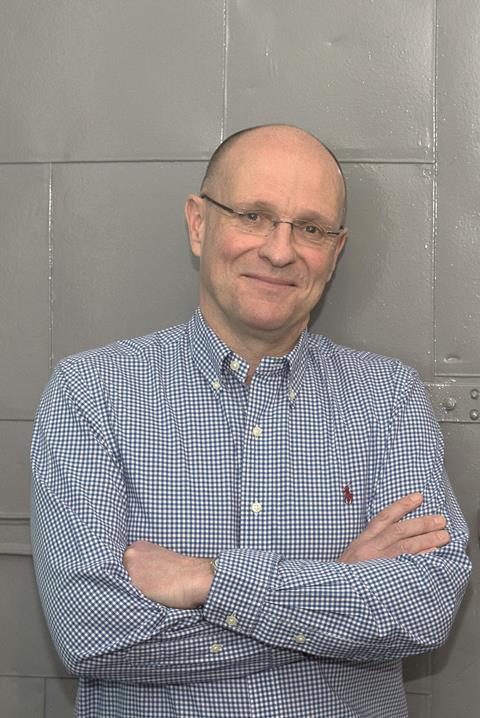 Second, size really does matter. Having three fantastic backers – representing creative, international and fi nancial approval – means Two Rivers has the resources to both grow quickly and offer assurance to key executives who want to come to us. In turn, that offers assurance to broadcasters.
Third, timing is key. There has never been a better moment to set up in the nations and regions, given the editorial needs of the BBC and Channel 4. This is particularly true in Scotland, where the new Screen Scotland is incredibly supportive, refl ecting the Scottish Government's ambition to build the production centre.
There is an international demand for UK content. How are you using that to your advantage, while attracting the best talent to deliver captivating content?
International content is a huge part of our plans, especially given our relationship with our backer Kew Media, but our initial focus will be on the UK, with an aim to create IP that will travel internationally.
How will Two Rivers support the Scottish Screen Sector?
Our aim is simple: to build an indie of scale in Scotland. I've organised structures in all sorts of different ways over the years but this time I'm absolutely committed to having all the genre heads and their development teams in Glasgow, and to creating a truly Scottish indie.
If we create large-scale productions then jobs and training in the Scottish media sector will inevitably follow. It is a really exciting time to be north of the border. The opportunity is there; now we have to take advantage of it.
Examples are the Outlander Trainee Scheme, a trainee programme on Outlaw King, and a shadowing scheme on Guilt.
"We're mindful of the need to always be looking to use every production opportunity to grow our crew base, and the most standout example has been with Outlander, the returning series based at Ward Park Studios in Cumbernauld," says Davis.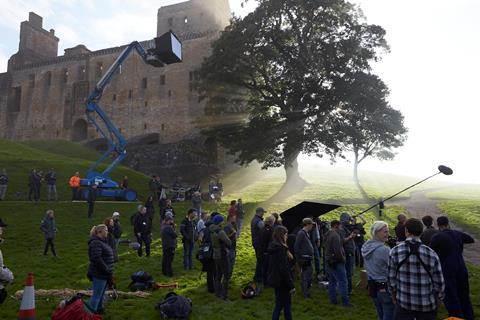 "We worked with the production and funded a training programme over several series, creating opportunities for 120 new entrants."
Davis notes a studio complex has been earmarked for Edinburgh's Leith area, which will bolster infrastructure and allow for more large-scale productions, further enhancing the local ecosystem.
CASE STUDY: Firecrest Films
Nicole Kleeman
Managing director
What processes are you putting in place to grow the next generation of top talent in Scotland?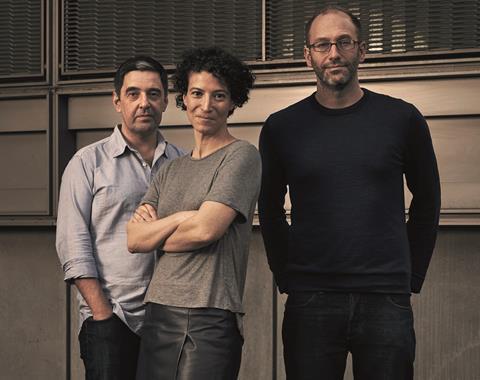 Firecrest's rapid growth has only been achievable through our investment in the next cohort of talent; we have a reputation for spotting and investing in new talent and promoting rapidly internally.
We have a paid internship with Stirling University – a relationship that has given us four of our current team members – and we've been part of Channel 4's Production Training Scheme and Investigative Journalism Training Scheme for six years, providing yearlong traineeships for newcomers to the industry from diverse backgrounds. Many of these trainees have stayed with us and risen rapidly through the ranks.
This year, we also have a trainee from the Pact Scotland scheme, again supporting talented people from backgrounds poorly represented in our industry.
With broadcaster support, we have frequently been the place where people make a big career jump – directing their first film, series producing their first series or exec producing for the first time. It's been hugely rewarding to develop new talent in this way and to give them great breaks.
This summer alone, our new talent won awards for Young Journalist of the Year and Presenter of the Year, while others were selected to be showcased as Broadcast Hot Shots and Edinburgh TV Festival Ones to Watch.
We're always keen to hear from ambitious, bright and creative people looking to move on their career, and our reputation as a company with output of the highest quality means we have a raft of great programmes and opportunities.
How have you expanded your creative team and diversified since Channel 4 acquired a minority stake in the business through the Indie Growth Fund?
In the two and a half years since the C4 investment, Firecrest has grown 500%.
We have attracted top-level exec, director and production talent, allowing us to broaden the range of genres we produce, and have gone from a specialist current-affairs producer to be making docs, specialist factual, popular factual formats, features and even shiny-floor entertainment. The Growth Fund has been the catalyst.
We continue to make high-profile investigations that take on the biggest companies and most significant issues – for example, Dispatches: Inside Facebook – but we also deliver ground breaking access and extra ordinary quality in series such as the BBC's Murder Case.
As a public organisation, Screen Scotland is able to operate at higher levels, providing a gateway for Scottish talent and producers to the ivory towers of network TV commissioning.
"We're forming stronger strategic partnerships with broadcasters," says Davis. "That's something that we're pushing forward with the BBC, which is very much about bringing through talent and raising ambition. Jointly, we can get more Scottish content onto the network."
Davis says this is necessary from grassroots talent development through to the most ambitious projects, adding both ScreenSkills and the BBC have committed to production and development investment to make Scotland a truly international hub for returnable – and sellable – series.
CASE STUDY: Synchronicity Films
Claire Mundell
Founder and creative director
What inspired you to create Synchronicity Films and how did it start?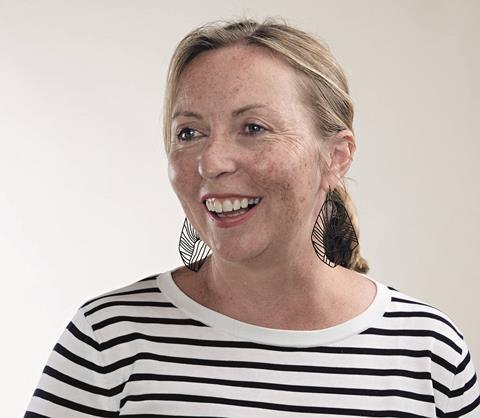 I've always felt passionate about making high-quality, distinctive work from Scotland for UK and international audiences. I spent 10 years in network TV at the BBC before setting up Synchronicity in 2006, and was hungry to see what running my own company would be like.
I believed the out-of-London Ofcom targets could, in time, provide a strong foundation for a high-end scripted business, genuinely based in the nations.
The Cry was one of the BBC's biggest dramas of 2018. What were the biggest challenges and successes of filming between Scotland and Australia?
The non-linear storytelling of The Cry was one of the show's most successful and most challenging aspects. As an emotional thriller, it called for precision in the nature and timing of the revelations in lead character Joanna's story.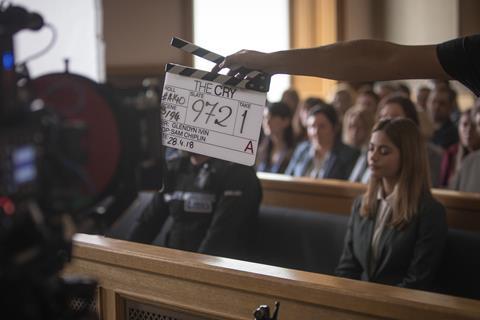 A non-linear style enabled us to hook the audience and deliver on genre notes, while at the same time creating empathy for a woman spiralling deeper into a complex web of lies, borne from making some bad choices. We had an average nightly share of 7.3 million on BBC1, and gained fantastic critical reception.
It's an extremely high-quality, international piece of work that has sold all over the world.
How are you using the international demand for UK content to your advantage, while attracting the best talent to deliver captivating content?
Increasingly, our approach is to target prestigious IP and use that to attract the best writing and directing talent.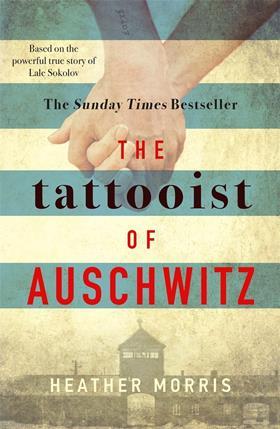 Our slate includes the Sunday Times/New York Times bestseller The Tattooist Of Auschwitz, a book indicative of the type of material we're drawn to – big stories that cut through in a crowded marketplace and have something pertinent to say about our world.
Other high-profile IP includes Hanif Kureishi's novella The Body and the period thriller His Bloody Project.
On originals, we're driven to work with writers with distinctive voices, who share our desire to tell stories that balance compelling, hooky narratives with meaningful themes and give audiences something to think and talk about.
The partnership extends to creating strategies that can help individual companies. "We'll seek to have similar relationships with Channel 4 and potentially other broadcasters and platforms," says Davis.
That dialogue will be bolstered by concrete investment. "The Channel 4 hub in Glasgow is set to launch and there are the 'made outside London' (MOL) guidelines that are going to have a big impact," says Davis.
"We have new companies, like Alan Clements' venture Two Rivers, that have come to prominence this year. That's all really exciting."
Then there is the international interest. "For the UK overall, the inward investment picture continues to be incredibly healthy," says Davis.
"That's before you even get into the content boom in the streaming space, which doesn't seem to be stopping anytime soon. However, if it wasn't for our wonderful crews, talent, gorgeous locations and can-do spirit, none of that would be enough, and we've got all of that in spades."
CASE STUDY: Happy Tramp North
Neil Webster
Managing director
You recently set up Happy Tramp North – the Scottish arm of Happy Tramp. How did opportunities in Scotland come about and which processes did you need to put in place to expand?
Happy Tramp North came about almost by accident. I made the move with my family to the Highlands from London for a nicer life. I pitched some ideas that, fortunately for us,
BBC Scotland and the BBC network liked, and Happy Tramp North was born. We haven't really expanded yet: we're a tiny, truly independent production company, which thus far has preferred to make a few shows as best we can. Happily, most of them are now set and shot in Scotland.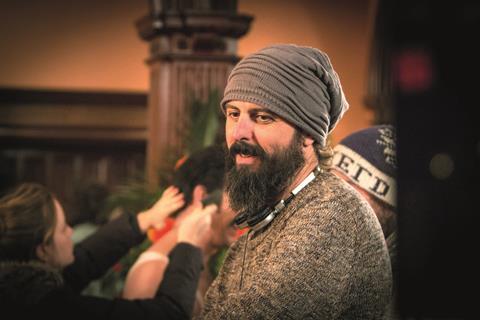 How has the Broadcast Content Fund allowed you to produce scripted comedy in Scotland?
It has been crucial. We're now in a market where shows increasingly need multi-source funding. Screen Scotland has been an incredible asset in building our shows and our business, not only from a funding perspective but also in terms of the experience and support it provides in Scottish production.
It really is an exciting time to be producing scripted shows with them in Scotland.
What lessons have you learned by working on the first joint drama commission for the new BBC Scotland channel and BBC2, Guilt?
The main lesson is that with the right idea and the right team – from commissioners and funding partners through to the production team – it's still possible for small companies to pitch and produce big ideas in the current market. Guilt was an ambitious project from the outset, and with the belief and support of
BBC Scotland, BBC2, Screen Scotland and our co-producing partner Expectation, we're really proud to have created an exciting, darkly comic thriller, full of twists and turns.
Productions shooting in Scotland are well supported. "We have our fantastic Screen Commission, which is a team within Screen Scotland led by Brodie Pringle, who is one of the most sought-after location managers," says Davis.
"They're industry professionals with a real handle on who's around, who's available, what other productions might be shooting and what the lay of the land is across the film offices and Scotland's local councils."
FRINGE INITIATIVE
August is, of course, when the world comes to Edinburgh, with crowds flocking to the Edinburgh Festival Fringe and the Edinburgh International Book Festival rubbing shoulders with the TV industry. In direct response to questions about how business during the month works, Davis proposed the new Screen Fringe initiative.
"It's almost a candy store of new and exciting talent, new stories and new material and new IP, some of which might well be right for TV or film," she says.
"We know there are many talent scouts and producers in Edinburgh at this time, and we wanted to put a bit of muscle behind that. We've now got film and TV producer Lizzie Brown in the Edinburgh Fringe Arts Industry office creating bespoke itineraries, facilitating those all-important connections and tracking the availability of rights across about 3,000 productions."

To find out more about filming in Scotland, visit our website www.screen.scot