Sponsored content
Find out more
Influencer marketing agency Fanbytes explains how the social media platform can be escapism on steroids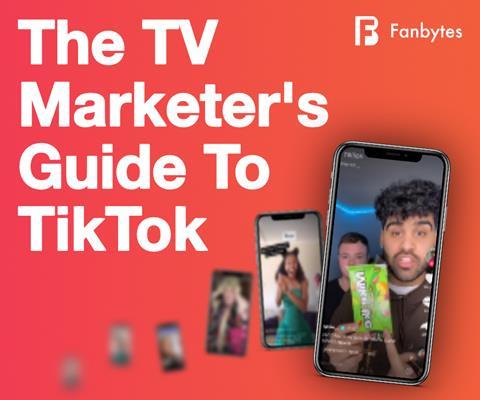 If you want to engage Gen Z, you've probably heard of TikTok, but as with any new platform, it can be tricky to understand the nuances of reaching its audiences.
You'll most likely be met with the questions: how do I master the content and its messaging and how can I ensure that my brand remains relevant on Gen Z's favourite platform?
Having run over 145 Tiktok campaigns in the last 12 months with everyone from Public Health England to entertainment brands like STX Entertainment, UKTV, Warner Bros and Universal, we've learnt a thing or two about how to dominate on TikTok.
People watch TV for escapism, and TikTok offers that on steroids. It gives users an escape from the monotony of daily life, and I'm going to share with you the three key content hacks you can use on TikTok to engineer virality on the platform.
Narrative-led content: people connect through stories
TikTok is so much more than dancing challenges and lip syncs. One of its more unusual quirks is its episodic nature where users tune in as if watching a TV show.
Why? TikTok content is surfaced through hashtags and these provide the opportunity to follow stories. The right hashtag can cascade viewers into hours and hours of watching content.
This is where TikTok stands apart from other platforms, where siloed posts are the norm. It thrives off trends such as "doing 'x' for seven days" that are accompanied by a hashtag.
Viewers latch onto the hashtag and find themselves 'tuning in' to watch the next video instalment like they're clocking in for the next episode of their favourite TV show.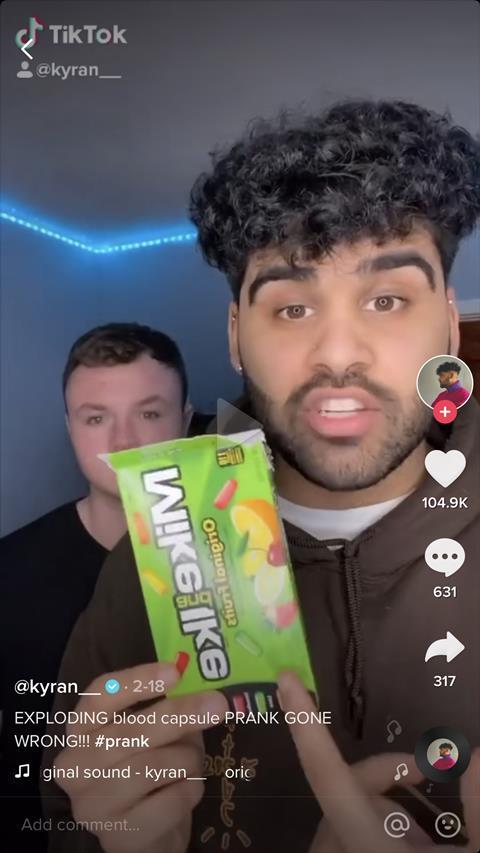 Leveraging this same trend, we collaborated with confectionary giant Candy King. Utilising the concept '10 days of Candy', influencers were challenged to try a new piece of candy every day. Fans were put in the driving seat and would comment on the influencers' videos telling them which candy to try next.
We drove an astounding 16.7 million views and a 32% increase in traffic to the site within 14 days. Most notably, there was no real call to action, so it was interesting to see that because people were invested in the "daily stories' being told, they converted to the site of their own volition.
Channel 4 could run things like 'Seven days of Bake Off', where infleuncers could attempt signature desserts
This is a dream scenario for entertainment marketers because it allows you to replicate the episodic nature of your content on an entirely different platform.
For example, if you were Channel 4, you could run things like 'Seven days of Bake Off'', where influencers could attempt a secret signature dessert, with new additions made to it each day and challenge users to guess what the desert is. This 'cliffhanger' style content is a surefire way to get people talking and creating mass hype.
Reactionary content: give them something to talk about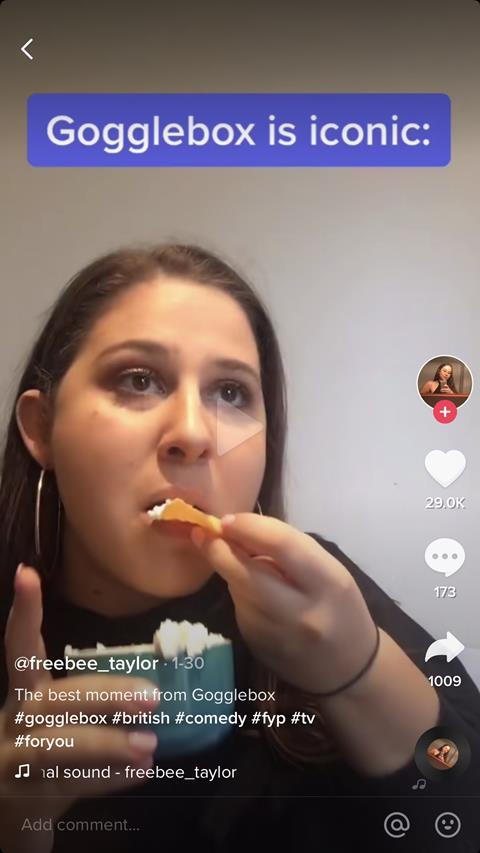 Time and time again, we see entertainment marketers running one-dimensional campaigns through repurposing their TV and film content and distributing it as paid social on platforms such as YouTube, Facebook & Instagram.
This may work for merely generating impressions, but if you really want to dominate a platform and become leaders, the real magic lies in the engagement.
To engage users, especially on a unique platform such as TikTok, you need to implement 'reactionary content' and encourage users to 'react' to your show. Their reactions will then infect users to check it out.
Implement this with text-based memes – a core feature of TikTok and a popular communication tool amongst Gen Z. Users go crazy for these due to their ability to tell stories in a unique and relatable way.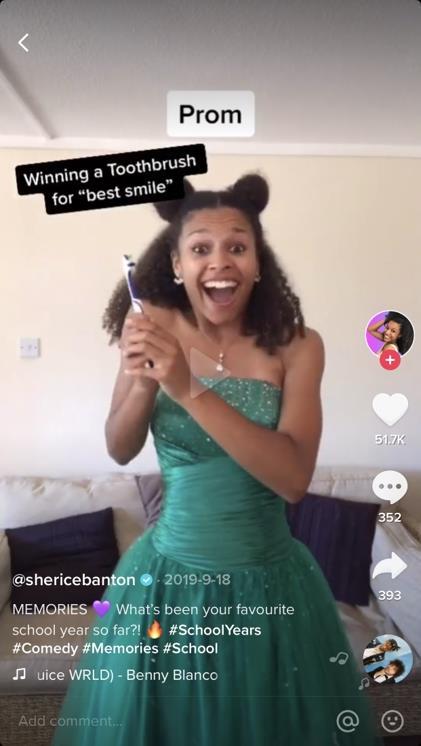 To speak their language, we actioned this in our Benny Blanco campaign to promote his song Graduation.
Using text-based memes to encourage users to reenact different stages of school, we got millions feeling nostalgic and inspired 205,000-plus users to re-create their own. We're talking around five whole football stadiums here, and let's also not forget the explosive 6 million-plus views and 1 million-plus hearts we drove.
Mirror characters: take a walk in their shoes
Tiktok is the home to large amounts of user-generated content, most of which are caricatures. Using our in-house analytics tool Bytesights, we discovered that 87% of content around #donaldtrump was caricatures of him as opposed to discussing or opposing him.
Tap into this by activating a campaign that mirrors the quirks of your shows or films characters. This grants users the opportunity to assume the role of the characters and experience your show in a more intimate way. You'll succeed in creating an army of fans who will supercharge your marketing campaign without you having to lift a finger.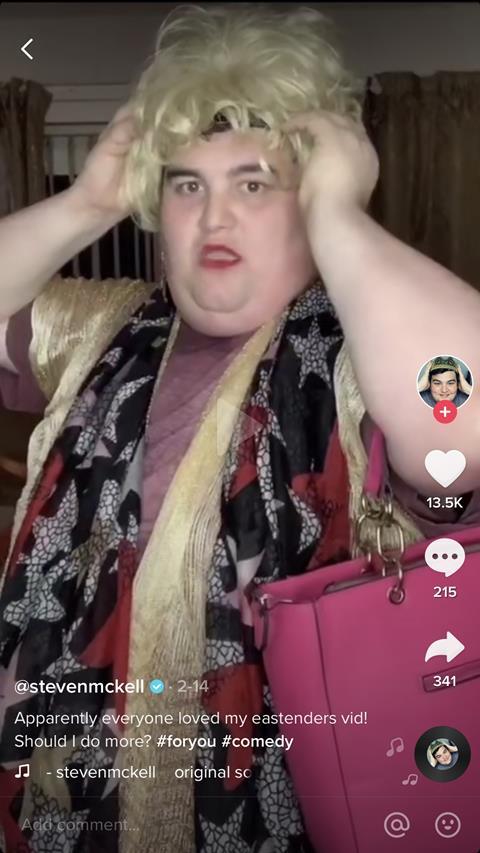 To demonstrate the potential virality of this hack, we created a mock comedy skit for Eastenders with one of our talent, Steven McKell.
He was able to create something both wonderful and hilarious, racked up thousands of likes and comments on TikTok and even started trending across the pond – on Twitter.
This just goes to show the power of good content on TikTok and its ability to transcend platforms and unlock exclusive communities on social everywhere.

TikTok: the new age of TV
Don't let mere impressions be a marker of success – recognise that a truly successful campaign comes from being able to spark an army of fans to create content around you.
The key to achieving this is through a deeper understanding of the content that works on the platform. But fret not – with this content playbook, you will be well equipped to become an expert and prepare for TikTok, the new age of TV.
Timothy Armoo is chief executive of influencer marketing agency Fanbytes
Complete the short form below to receive a full report on How entertainment can dominate TikTok