Apple TV+ marketing vision features content centred on positive, uplifting narratives as the first raft of originals are dropped on the service.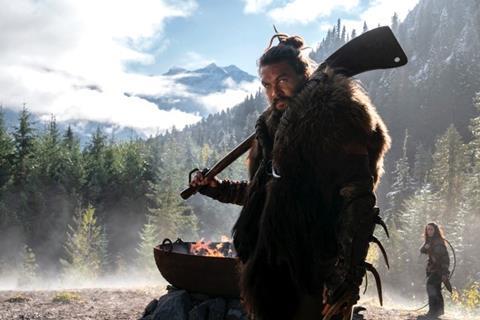 Following the success of big-name SVoDs Netflix, Amazon and Hulu, Apple TV+ is the latest SVoD to launch to market on November 1st.
Based on analysis of Broadcast Intelligence's Programme Index, Apple's approach to commissioning has fed into the company's wider cultural vision. Future programming will include a queue of dramas which tackle contemporary issues with an encouraging tone, addressing immigrant narratives, race relations, and identity politics.
Series like Little America, written by Big Sick duo Kumail Nanjiani and Emily V. Gordon, will follow the humorous, romantic and inspirational lives of American immigrants, while the series Pachinko will share stories of hope and vision from four generations of a Korean immigrant family
Titles that dropped on Friday included The Morning Show, which tackles sexual harassment in broadcast TV and Dickinson, which Apple described as a series exploring the constraints of society, gender and the family from the perspective of writer Emily Dickinson
In line with Apple's core values, commissioners are also thought to be looking for projects with innovative production techniques and a technological edge as a basis for shows that they greenlight.
Seeing itself as a company that connects people globally, technology has been at the forefront of Apple's video content ambitions. All originals will be subtitled or dubbed in nearly 40 languages, including closed captions for people who are hearing impaired, and Apple TV+ series and movies will also be available with audio descriptions in eight languages.
Not only has Apple selected projects that adhere to these themes, but it also has been widely reported that the company has turned away content regarded as too risqué.
Avoiding controversial programming that includes drugs, sex, nudity or violence further adds to the promotion of a service which is dedicated to positivity and uplifting audiences over a grittier darker affair.
Co-heads of programming Jamie Erlicht and Zack Van Amburg, have previously stated that the platform aims to produce originals that will "intellectually challenge and thrill" audiences and consist of all sorts of content from "documentary, to dramas, children's and comedy" that can meet these aims.
For further exclusive insights into programming strategies, contact details and slot preferences, visit Broadcast Intelligence's Commissioner Index. Updated daily, the index features over 435 commissioners from the UK, US and major SVoDs