Our team pick their favourite TV highlights of the past 12 months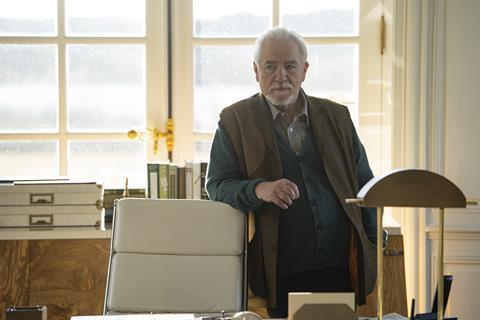 This is a brilliant HBO show. Script as sharp as a razor, pitch-perfect cast, visually stunning - every episode is a roller-coaster of ego, family wars and ritual and brutal humiliation.
The writing by Jesse Armstrong is simply exceptional. In a nutshell, it's the story about the war of succession among the deeply emotionally damaged children of an ageing media tycoon approaching the twilight of his years, who in truth cannot bear the idea of losing control and power.
It's a show that can make you laugh and cry in the same stunning scene. The cast are amazing and take your pick from a string of powerhouse performances. from Brian Cox as the bully billionaire Logan Roy his wife played by Hiam Abbass, to the warring siblings played by Jeremy Strong, Kieran Culkin, Sarah Snook, Alan Ruck. They are all simply brilliant.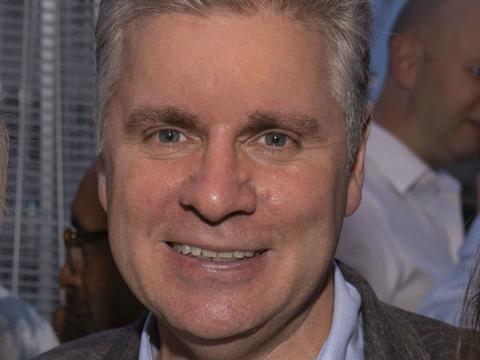 And so is everything else in this show that zings along at incredible pace with enough twists and turns to leave your head spinning. If you haven't watched it then you are in for a treat because you have two series and each episode is something to savour.
And if you have watched it then you know that this description, doesn't come close to doing it justice.
Conor Dignam is the CEO of MBI, publisher of Broadcast.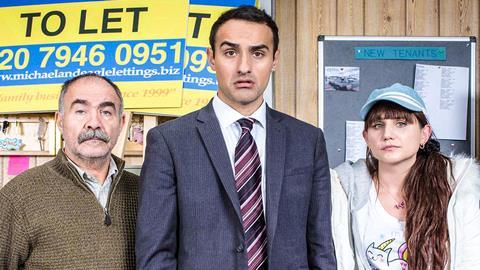 Haringey's hapless lettings agent is nothing like the monstrous creation he threatens to be: Stath is a blithering idiot but with a massive heart and an even bigger vocabulary.
Jamie Demetriou mangles language to great effect in Stath Lets Flats, turning even mundane events into comic masterpieces.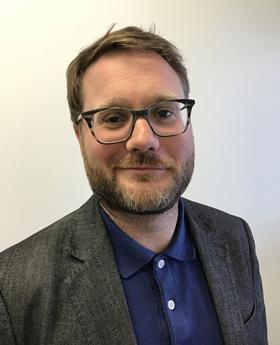 Whether it's a glorious trip to a pizza restaurant or a awkward encounter with a trust fund hipster, every ep is a machine gun of twisted phrases and inventive dialogue.
Fresh and fearless, I haven't loved a Channel 4 comedy so much since PhoneShop.
Chris Curtis - editor in chief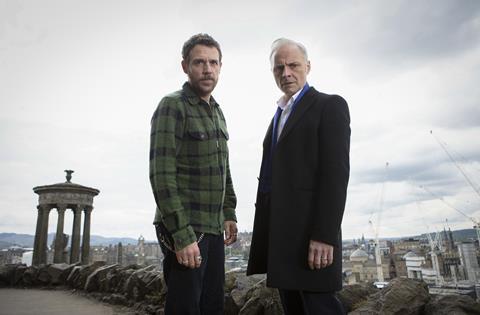 It's a long way from Chernobyl, but Expectation and Happy Tramp North's Edinburgh-set four-part caper proved just as dramatic.
Tautly written by Neil Forsyth, who was also responsible for Sky Arts' poignant Urban Myth Waiting For Andre, the black comedy charts the fall-out after two brothers are embroiled in a hit-and-run accident.
Mark Bonnar (Catastrophe) and Jamie Sives (Chernobyl) spearhead an ensemble cast as the dysfunctional duo who attempt to navigate the attentions of an alcoholic private detective, nosy neighbour, underworld gangster and their other halves.
Deftly combining tense thriller and unexpected twists with droll humour, the show is underpinned by Bonnar's barely-concealed seething anger as events spiral out of his control.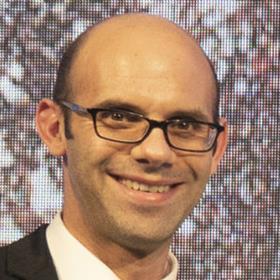 Perhaps most refreshing of all is the sense that the show oozes Scottishness - from its locations to its jokes all delivered via an unremitting and uncompromising boxset.
Alex Farber - deputy editor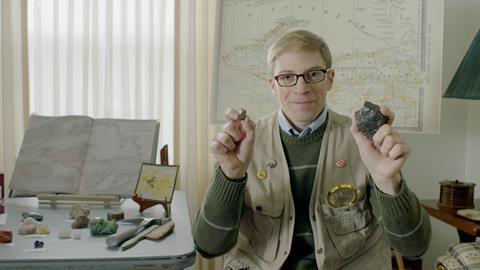 Joe Pera Talks With You
Factual Productions for Adult Swim
In 2019, I've sat gobsmacked through visionary form-breakers Years and Years, Giri/Haji and Watchmen, with their 180-degree narrative turns and big ideas about how we live today.
Yet in these tumultuous times, I found myself repeatedly drawn to a softly-spoken becardiganed Michigan choir teacher's musings on breakfast decisions, sleep routines and the rat wars of Alberta, Canada.
Each of Joe's 10-minute guides – premiered on Adult Swim in 2018 but debuting here this year - is a quiet gem, a paean to general decency and human kindness that invites the viewer to bob along on his wavelength, carried by the show's unhurried pace and original ambient score.
His folksy charm never turns trite or cloying - and crucially, every time it looks to a trained modern comedy fan that it might teeter into 'cringe' comedy, the writers remind us that they are better than that. Joe is not there to be mocked, nor is he patronised as a Forrest Gump-esque idiot savant.
Series highlight Joe Pera Reads You the Church Announcements exquisitely captures the joy of discovering a new favourite thing – in this case, hearing The Who's Baba O'Reilly for the first time – and wanting to share it with the world, over and over.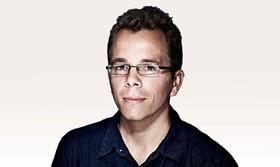 So infectious is his joy that, like Joe, I am compelled to show this episode immediately to anyone who turns up at my door.
Robin Parker - web editor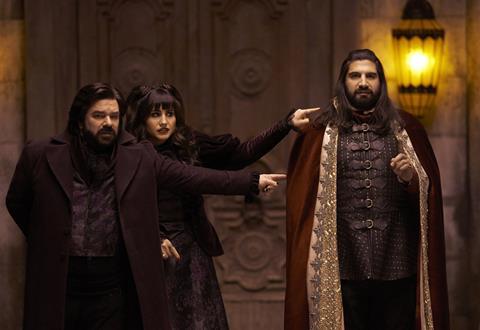 I approached What We Do in the Shadows with the trepidation of Brad Pitt receiving an unexpected box in the post.
Television remakes of films I love are uniformly terrible – and Taika Waititi's vampire mockumentary remains as close to my heart now as the day I first heard "We're werewolves, not swearwolves" at the cinema years ago.
That's why the eight-part television reworking of the movie is my show of the year – a remake that finally lived up to my outlandish expectations.
That the action shifted from New Zealand to Staten Island and that Kayvan Novak essentially played the same lead character Waititi portrayed in 2014 was no problem. The tone, casting, plots and overall standards of carefully-crafted jokes and silliness were brilliant.
Add in two more Brits at the top of their game – Matt Berry playing Matt Berry (will his schtick ever get old? Not sure it will) and Britain's best new television comedy performer Natasia Demetriou – and we had a winner.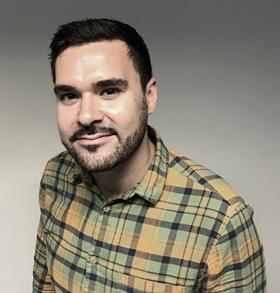 I've heard people question why BBC has an output deal with the show's US commissioner, reducing its commissioning budget, but if it continues to deliver programmes like this, Charlotte Moore and Patrick Holland will always have an answer.
Jesse Whittock - insight editor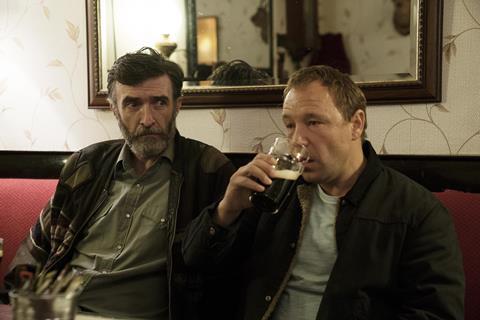 What's the Sophie's Choice of 2019 TV programming? Since Chernobyl had already been nabbed, I thankfully didn't have a decision to make.
In a year of cinematic scripted delights, to not pick Warp Films' lo- fi C4 miniseries would have been devastating. Stephen Graham's career-defining performance as alcoholic child abuse survivor Joseph must sweep the board in awards season – the extended pub trip/aftermath alone is the greatest sequence ever witnessed on British TV.
Shane Meadows and Jack Thorne's script leaves not one wasted word. A masterpiece, which left me in tears.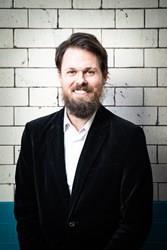 Honourable mention goes to Amazon's The Boys. I watched it with no knowledge of what it was about or even that it started life as a comic book.
As such, a Paul Verhoeven-esque commentary on corporate capitalism, self-referential dig at the cult of celebrity, and the Jocasta/Oedipus complex sub-story – which is brutally on-the-nose – were entertaining shocks rather than expected turns. Karl Urban's 'no-fucks-given' attitude to his part-cockney, part-Kiwi accent is such a brilliant touch and sums it up - you just don't care…
John Elmes - international editor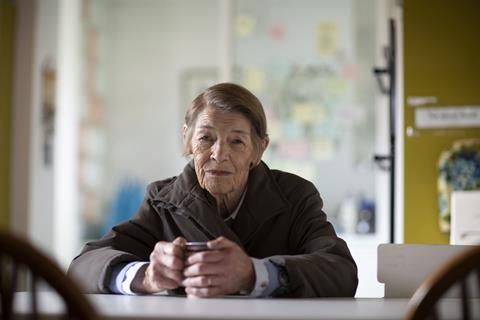 A beautiful, sensitive and subtle production for the BBC, Elizabeth is Missing really struck a nerve. The 90-minute drama depicts the sad but engaging tale of Maude (played by the amazing Oscar-winner Glenda Jackson) who suffers from progressing dementia and is at times very aware of this fact.
Convinced though that her best friend Elizabeth suffered a terrible fate in her own home, Maude sets out to play detective and to uncover the truth – however hard this might be for someone in her state of mind. The whirlwind in her head and the illness' habit to mix past and present are being played with beautifully in this film.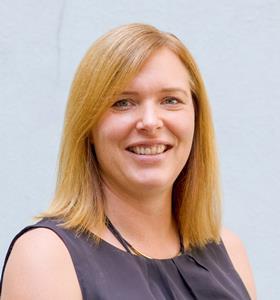 Maudie-director Aisling Walsh once again captures fragility in a stunning way and Andrea Gibb (Swallows and Amazons) has done a class job adapting the original book by the same name. The result is wonderful.
Alexandra Zeevalkink - publisher, Broadcast Intelligence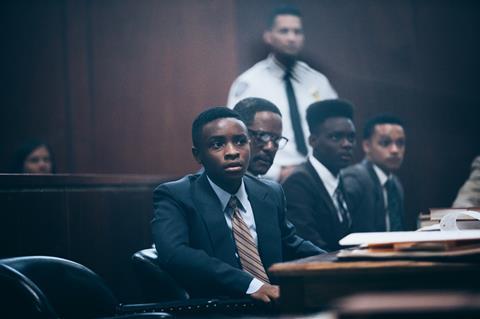 This gut-wrenching Netflix mini-series from Selma director Ava DuVernay was evidence – if any was required – that we are living in the golden age of television.
Each of the revisionist re-telling's four parts has the razor-sharp production values of a blockbuster, coupled with the dialogue of a showrunner perched at the top of their game – ambitious, angry and perfectly in tune with the era being spotlighted.
When They See Us tells the tragic story of the Central Park Five, a group of black teenagers falsely accused and imprisoned of the rape of a jogger in New York 30 years ago.
Each of the now-acquitted real-life heroes' stories are given equal weight and have justice lent to them in spades, but the performance of the series undoubtedly goes to the Emmy Award-winning Jharrel Jerome.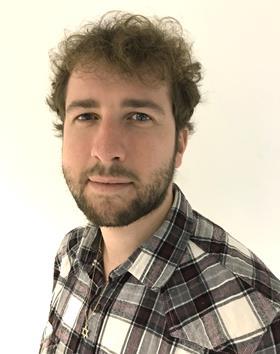 His turn as Korey Wise in the final 90-minute episode left me in shudders, appalled at a justice system that could break an innocent young man in this way and feeling simultaneously that I was watching a star in the making.
This is crucial television ­- everyone should give it a watch.
Max Goldbart - reporter
A few years ago on Christmas Day, I watched as my family imploded around the dinner table. A little while later I found my mum in the lounge watching Strictly, seemingly without a care in the world. I was furious: how could she watch such mindless tripe at a time like this, I yelled, before storming off to my bedroom.
However, this year I found myself transfixed to the Strictly final, sadly without my mum to talk to because she'd ditched it when they'd ditched professional dancer Brendan Cole. A strange kind of loyalty, but one I respect nonetheless.
I don't know what has changed, maybe it's me, maybe it's Strictly, but this mindless tripe was dazzling and sparkling on my screen.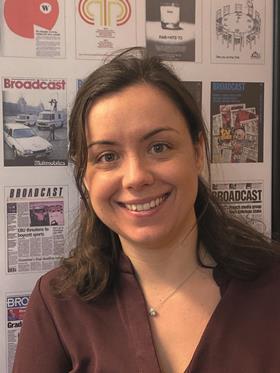 There were moments when the choreography, music and sheer joy on the amateurs' faces came together in such a way I no longer felt I was watching TV - I was there. Right there.
It made me realise that whether it's Strictly or its more sobering stablemate EastEnders, people need to grab escapism wherever they can. Christmas isn't always merry, but thank god we always have TV, for when things don't go according to plan.
Joanna Tilley - reporter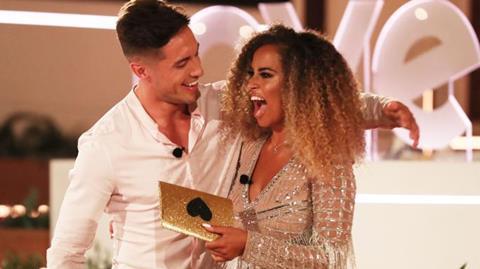 This year, once again, ITV Studios mounted what was essentially a full-scale attack on the nation's free time.
For those of us who struggle with delayed gratification, the sheer amount of extra content this year sated the inevitable pining that took place in the 24 hours between TX. From memes dutifully sent to Love Island-specific group chats, commutes' soundtracked by The Morning After companion podcast and an app that helpfully pinged when the trailer for the evening's episode was available.
The steady stream of content helped to liven up the sluggishness of summer when colleagues and friends are flitting in and out of the country.
This year also gave us the most interesting episode when the girls of the Island returned from mid-series emotional bloodbath Casa Amor, and the most satisfying conclusion with the triumph of Amber Gill. The 21-year-old won without declaring her love or committing to a man she had met only weeks earlier.
Indeed, the audience donned the role of divine providence and rewarded the Geordie for her strength following her abandonment by first partner Michael.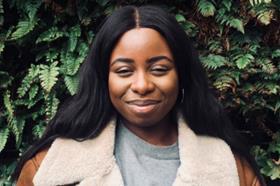 In the end, we were able to bring about a sense of justice that doesn't really occur outside constructed realities.
Desiree Ibekwe - reporter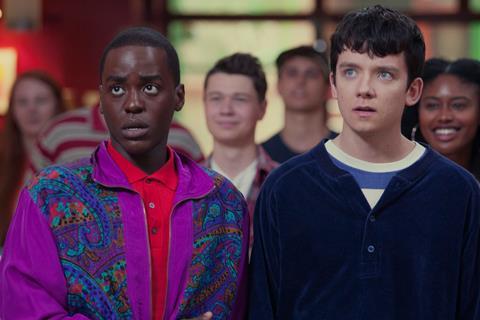 In a year of some splendid comedies (the final season of Veep particularly tickled me), I think back to the dark days of January which were lit up by the launch of a new Netflix raunchy teen series set in a British school.
Sex Education was a real breakout British show for the streaming giant, revered by critics and will surely feature among the awards in 2020.
The story centres on awkward teen, Otis, who suffers from chronic insecurities of the adolescent kind, not helped by his sex therapist mum, brilliantly portrayed by Gillian Anderson. Nevertheless, with the help of the school's 'bad girl' Maeve, Otis uses his knowledge of his mother's work to start an underground sex therapy clinic.
Homosexuality, abortion, masturbation, parental pressure and slut-shaming were tackled in a heart-warming manner, with Otis' gay best friend Eric (played by Ncuti Gatwa), the real standout character.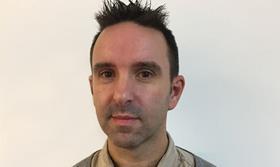 While many criticised the American high school feel of the programme, I really couldn't care less - the whole thing was a riot. It was joyful, the script was tight and the characters utterly fascinating.
Paul Weatherley - online content manager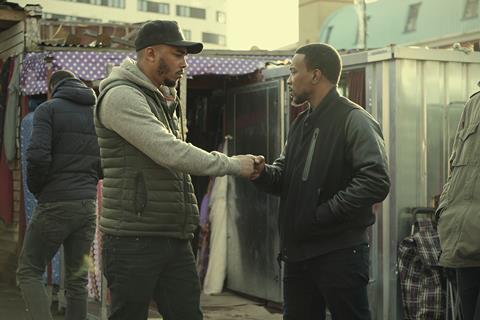 I'd resisted the lure of prestige dramas like House of Cards and The Crown. Even Black Mirror had failed to reel me in. But the release of the third series of Top Boy had me reaching for the remote and signing up for my free Netflix trial.
I'd been a huge fan of the previous two series and was gutted when Channel 4 cancelled it, so I couldn't wait to find out what had happened to Dushane, Sonny and the Summerhouse crew.
I was hooked from the first ep. Every bit as thrilling, tense, horrifying and moving as its predecessors, the third series brought the story brilliantly up to date.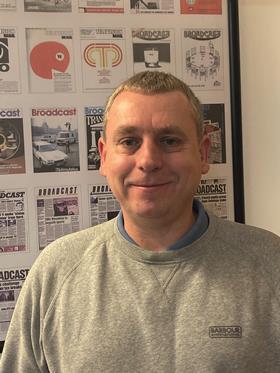 Ashley Walters (Dushane) and Kane Robinson (Sonny) were excellent in their reprised roles, while rappers Little Simz (Shelley) and Dave (Modie), along with newcomer Michael Ward (Jamie), were fine additions to the cast.
From the opening scenes to the closing credits of the finale, I was on the edge of my seat. Bring on series four.
Dominic Needham - production editor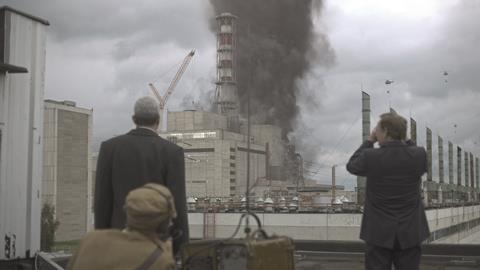 Watching over five hours of Chernobyl in one sitting took a toll on my emotional state of mind, but every second was worthwhile and truly captivating.
Filming in a decommissioned nuclear power plant in which it took cast and crew two hours to get dressed properly to protect against decontamination, all under the ambition to create a masterpiece of authenticity, is what makes this an exceptional show.
Everything from the make-up and prosthetics to the costume and set design felt credible - not only did this make the series look visually beautiful but the accuracy immersed you in the story and its characters.
The series perfectly weaved human personal tragedy with communist political history and presented the utter scale of environmental disaster from the explosion.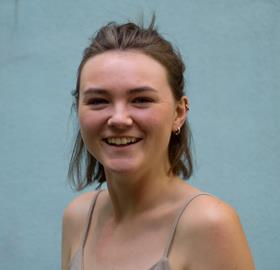 The story sought to tackle the idea of what catastrophic disasters can happen when we ignore scientists and experts and should be viewed as a wakeup call. Well done to everyone who worked on Chernobyl, you've created something quite phenomenal.
Hannah Bowler - Broadcast Intelligence, senior media researcher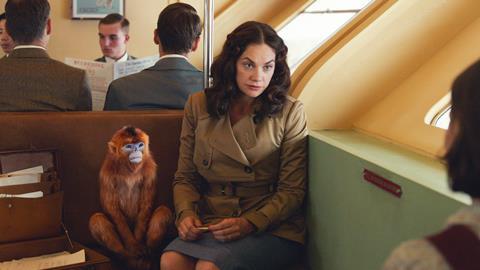 As a 'cord-cutting' millennial, it is rare that I watch linear television. Yet, every Sunday night for the past eight weeks I have put the television on to watch His Dark Materials as it broadcasts.
Scheduling-wise, I don't think it could have been placed better. When it's dark and rainy outside and you've got the Sunday gloom of going back to work tomorrow, curling up with some great fantasy television is the ultimate remedy.
Not to mention it is great escapism from the current news and political situation – gritty drama can do one, I want fighting polar bears and clever kids winning against the evil adults.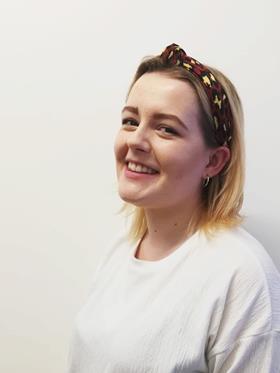 The BBC has been crying out for a standout Sunday night family drama for quite a while, and although it has been close before, I think His Dark Materials is a true success.
Delivering critically and doing well in the ratings, it is undoubtedly the best show of the year.
Alice Redman - Broadcast Intelligence, media researcher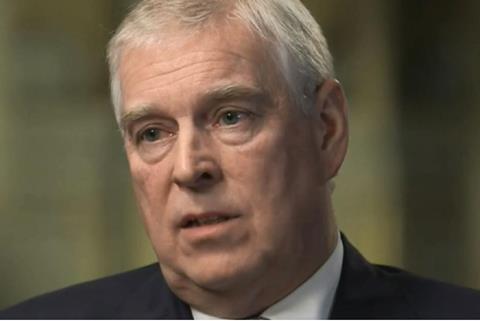 Prince Andrew's toe-curling interview on BBC's Newsnight demonstrated just how powerful a television interview can be when done well.
At a time where I watch less and less linear television, viewing something so shocking and with such significant ramifications live was as thrilling as some of the biggest dramas of the year. Further, the social media attention it received felt like it reached the heights of reality hits such as Love Island, with a now rather infamous Pizza Express in Woking having its Trip Advisor site suspended.
Interviewer, Emily Maitlis exposed the flaws in the monarch's story and attitude faultlessly. Her approach wasn't aggressive, nor did the pair talk over each other, but rather she allowed the Prince to dig his own holes and then struggle to get out of them. It's no wonder politicians (not saying any names) were so keen to avoid such disasters in the months to follow.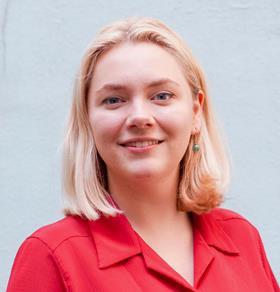 For such a simple format, and in a genre that can often struggle to stand out on screen in the era of constant news and Twitterstorms, this Newsnight special rocked my opinion of the genre and gave me hope that the format can return with ferocity.
Heather Fallon - Broadcast Intelligence, media researcher