Do Sky's quality, esoteric titles have more mainstream potential?
Confession time: I'm yet to watch a single episode of Chernobyl, the Sky Atlantic/HBO series that concluded this week and is the highest-ranking TV series ever on IMBD, trumping the likes of Breaking Bad, Game Of Thrones and The Wire.
Colleagues and contacts tell me I'm missing out, and I'm sure I will ultimately tune in. But after a hard day's graft at Broadcast (it's not all lunches, honest) and some extreme toddler parenting, the Curtis household is more likely to turn to the joyful zaniness of More 4's The Good Fight than to tackle a new series promising hardcore radiation poisoning.
Chernobyl's reception got me thinking about the vast challenge of shows cutting through, even when they receive universal critical acclaim.
"Quality and popularity not always happy bedfellows for the industry"
The first three episodes of Chernobyl are consolidating at 700,000 (8.2%) for Sky Atlantic and Sky's more sophisticated internal data will push that figure higher.
In fact, the broadcaster's figures show the 7-day consolidated average for the first 3 eps to be 1.49m – and 1.92m if you add in repeats. Sky says ep 1's 28-day cumulative viewing is up to 2.83m and growing.
By Sky Atlantic's standards, that is a stellar performance – but even then it hardly seems commensurate with 'the best TV show ever'.
Quality and popularity are not always happy bedfellows for the industry. One of the latest titles in the BBC's controversial iPlayer box-setting strategy is Bodies, Jed Mercurio's 2004 medical drama for BBC3.
It has something of a cult status and its re-release prompted the occasionally grumpy Mercurio to tweet: "Bodies was watched by roughly one-tenth the audience of Bodyguard or Line Of Duty. If you follow the dogma of posho critics and the British TV industry, you know that makes Bodies ten times better."
I'm not totally convinced his tongue is in his cheek here. Perhaps there is a tendency to heap greater praise on shows that aren't being widely viewed, and to undervalue those that are most popular.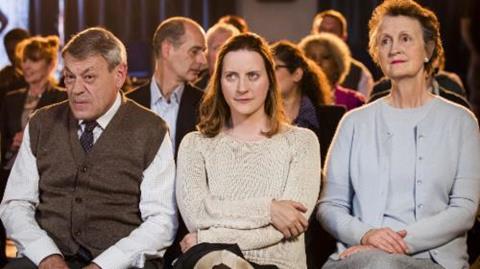 Sky just landed its record haul of Baftas (five) for largely esoteric titles such as Two Cities' Patrick Melrose and Hush Ho/Various Artists' Sally4Ever.
Series about heroin addiction or Julia Davis' twisted tales are never going to be mainstream propositions, but the latter consolidated to just 130,000 (0.7%) viewers last year (albeit Sky's data would again boost that number).
All of this made Sky's content swap deal with Channel 4 late last year intriguing. C4 getting Formula 1 was the driving force, but Sky's attempt to showcase Tin Star series one on a major free-to-air channel was very sensible, though perhaps not hugely successful: it consolidated to 630,000 (4.3%) on C4 in November.
It will be interesting to see if the experiment is repeated, or whether Sky explores other avenues for showcasing its high-end content.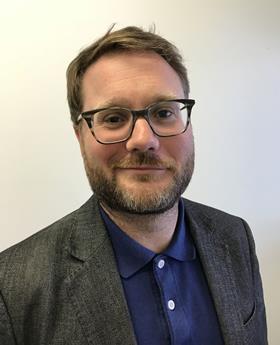 Its spending power and strategy is now delivering shows to match the best of British telly, which deserve to reach the widest possible audience, within or beyond the Sky subscriber base.
Chris Curtis is the editor in chief of Broadcast