E4 has struck a landmark deal with Netflix to co-produce an online gaming-inspired series from the creator of Skins, as part of plans to supercharge drama on the youth channel.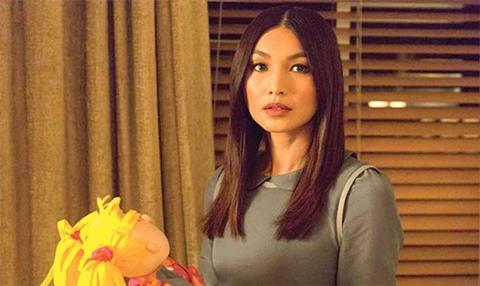 Buoyed by the success of Humans, a co-production with US cable network AMC, and Indian Summers, which has funding from PBS's Masterpiece, Channel 4 head of drama Piers Wenger wants at least 80% of the dramas commissioned across C4 and E4 to be co-produced in the coming years.
E4 will be at the forefront of this ambition, as C4 looks for series that can sit comfortably alongside US acquisitions, including Scream Queens and The 100.
Kiss Me First, a 6 x 60-minute thriller penned by Bryan Elsley and a team of new writers, will air on Netflix's 130 international channels outside the UK immediately after it has been broadcast on E4 next year.
It is the first time that C4 and Netflix have negotiated such a deal ahead of a commission, and Kiss Me First is the first ever E4 series to be co-produced.
Based on Lottie Moggach's bestselling young-adult novel, it will be made by Elsley's indie Balloon and Kindle Entertainment. Exploring the links between social media and loneliness, the series combines live action and computer-generated virtual reality sequences, created by animated studio Axis that feature the avatars of its lead characters, who meet on an online gaming site.
The story kicks in when the teen players meet in real life. One of them then goes missing and the other assumes her online identity in a bid to find her.
With negotiations starting early in the commissioning process, the agreement is a major step up from earlier deals between C4 and Netflix, such as the SVoD giant's acquisition of Ricky Gervais comedy Derek. C4 and Netflix did not disclose the terms of the deal, but Wenger said talks with co-pro partners were pointing towards a 50/50 funding split, potentially taking E4 drama tariffs from £600,000 per hour to £1.2m.
Wenger said Netflix had proved "very open and simpatico" to C4's ambitions. "There was definitely a gear change in 2015 in terms of the level at which they're willing to invest, and they understand we want to remain visible as the source of origination of these pieces and to own them in the UK," he said.
E4 is central to Wenger's co-pro strategy, with two further series close to finding a US partner, including backpacking comedy-drama Foreign Bodies.
Eleven Film's 8 x 45-minute series, in which two British lads on a gap year go travelling with two American girls they meet in Beijing, has a star roster of writers including creator Tom Basden (Plebs), plus Rob Delaney (Catastrophe), James Wood (Rev), Charlie Covell (Banana), actor/ comedian Tim Key and Jonny Sweet (Together).
"Drama on E4 is going to start to look very different," Wenger vowed. "It'll be much easier for our original commissions to hold a candle to a lot of the US acquisitions."