Channel 4 is eyeing up an adaptation of a drama dubbed the Israeli Entourage as a potential successor to comedy-drama Fresh Meat.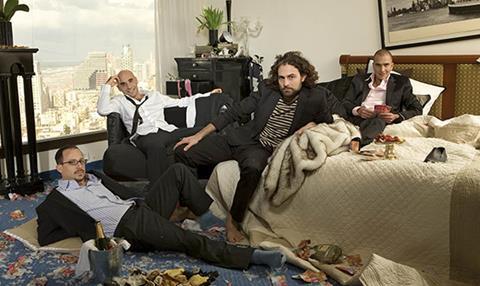 Loaded, an 8 x 45-minute series from Hillbilly Television and Keshet UK, centres on four games developers who find that becoming overnight millionaires is not without its problems. Based on Keshet's 2007 drama Mesudarim (pictured), it is described by C4 drama head Piers Wenger as "a brilliantly funny gang show".
"Exploring what it means to be rich beyond your wildest dreams at a time of life when your friends are almost certainly poor, Loaded is a truthful but comic portrait of a problem most of us can only dream of," he said.
Wenger added that the series is lined up for a 10pm weeknight slot in early 2017, in a bid to "ensure continuity in comedy-drama in the slot after the end of Fresh Meat this spring."
Loaded is written and executive produced by Jon Brown, who was on the writing team of Fresh Meat and has also written for Peep Show, Misfits and Babylon.
Brown promised the series would be "a rollercoaster of pain and mistrust and confusion and guilt and isolation - a rollercoaster with really comfy seats."
Spotting the original's parallel themes with their HBO series Entourage, executives Mark Wahlberg and Steven Levinson previously bought the US rights to the format for a potential Fox series, though this has yet to emerge. A Chinese version is currently in production with producer Huace-Croton Media.