Lady Leshurr to front advertiser-funded digital series
Pimp My Ride is to return as a digital-only series after Paramount tied with eBay and media agency MediaCom UK.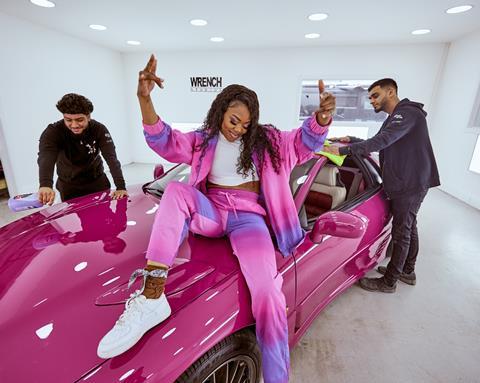 The 6 x 15-minute format will be hosted by British rapper Lady Leshurr and involve transformation projects include a 1966 Volkswagen Beetle and a Fast & Furious-inspired 1992 Mitsubishi GTO.
The first episode will premiere on MTV UK's YouTube channel later this month, followed by distribution via Facebook, Twitter pages and Snap. The show will also be promoted across Paramount UK's channels.
Velocity, Paramount's in-house brand partnerships division, worked with MediaCom's Creative Systems unit and eBay's Parts & Accessories division to bring the iconic noughties format back to UK screens, with a focus on the circularity and sustainability of car parts.
"Pimp My Ride is a cultural phenomenon invoking a sense of nostalgia that resonates with such a wide audience," said Eve Williams, chief marketing officer at eBay UK.
"For eBay, bringing the show back to viewers both old and new shows that anyone, from would-be DIY mechanics to motor enthusiasts, can try their hand at sourcing and installing cost effective, 'greener' parts for their well-loved cars."
Lee Sears, executive vice-president and general manager of digital & international ad sales at Paramount Global, added: "We have developed a new series for our audience and integrated eBay into the content in a way which enhances the narrative and is truly relevant to the storytelling."
Lindsey Jordan, head of media creativity at MediaCom UK said that the reboot offered the opportunity to bring a well-known show back as well as connect eBay's global marketplace with a wider car loving audience.
"We've brought each car transformation to life and respected faithful fans who watched the show in the early noughties, all while ushering in an entirely new, young digital-first audience," she said.