Netflix has launched in 130 new countries including India, Turkey and Russia, rounding out its global expansion.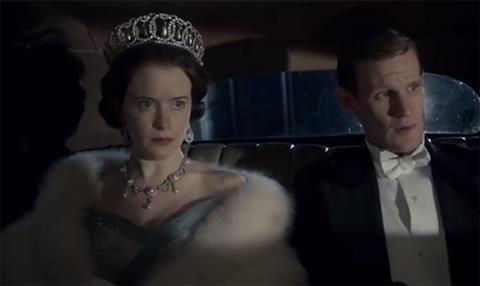 The growth, which was revealed by chief executive Reed Hastings at the Consumer Electronics Show, takes the subscription VoD service into over 200 countries – providing it with huge scale when acquiring global rights.
Due to US trade restrictions, the service is not available in North Korea, Crimea and Syria. It is also yet to launch in China, although continues to explore options.
This year, the company plans to release 31 new and returning original scripted series including Left Bank-produced The Crown [below], Judd Apatow's Love, French political drama Marseille and Full House reboot Fuller House.

It will also feature over 20 original feature films and documentaries, a wide range of stand-up comedy specials and 30 original kids series.
"Today you are witnessing the birth of a new global internet TV network," said Hastings. "With this launch, consumers around the world - from Singapore to St. Petersburg, from San Francisco to Sao Paulo - will be able to enjoy TV shows and movies simultaneously - no more waiting. With the help of the internet, we are putting power in consumers' hands to watch whenever, wherever and on whatever device."