Open letter to broadcasters calls for pay parity with editorial counterparts
Pact and Bectu have thrown their weight behind an open letter from production managers to broadcasters calling for better pay and working conditions.
Broadcast reported last week on the start of a campaign forged by production managers Jamie Stratton and Josh Carpenter, whose letter this morning has demanded "recognition of the work we do and additional funding which is both fair and transparent".
The letter, which is also backed by the Production Managers Association, calls for future budgets to only be signed off if production manager roles achieve pay parity with their editorial counterparts.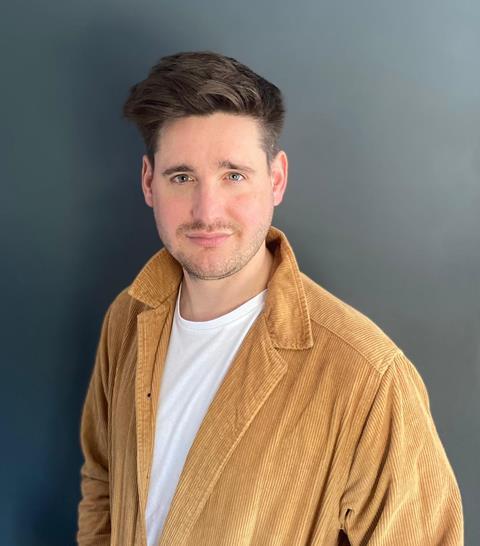 A head of production rate should be comparable to that of an exec producer, a production exec should be the same as series producer and so on, down to a production secretary being equal to a researcher.
Broadcast understands factual production managers tend to earn between £850 and £1,400 for a week's work.
"Production management departments are not simply the 'admin' of the TV community, they are lynchpins driving productions forward, keeping everyone healthy and safe and delivering quality content to broadcasters," said the letter.
It posited that the workload for production managers is "ever increasing", having taken on the burden of diversity commitments, regional quotas, duty of care and, more recently, the challenges thrown up by Covid-19.
The letter pointed to "resentment" among the production management community, a growing shortage of personnel and a lack of new entrants.
Backing the letter, Pact deputy chief executive Max Rumney said indies are currently "seeing the funding of [production manager] roles negotiated down", leading to staff having to work across multiple productions, while Bectu unscripted branch secretary Viki Carter pointed to a "recruitment and retention crisis".
During a Facebook Live event last week hosted by Kimberly Godbolt's Talented People, Naked's Tamara Howe said Covid-19 has "exacerbated issues that were already there".
She described a "perfect storm" for change whereby the community is finally willing to speak out and at the same time demand for production managers is massively outweighing supply.
Workerbee head of production Nicola Hirsch said there are already positive signs that broadcasters are "talking about how to move rates up" but Godbolt, who heads up production staffing company Talented People, said it is a "bit of a shocker that it took a global pandemic" for the debate to be opened up.
Interested parties can sign the letter here

The letter in full
With the backing of Pact, Bectu Unscripted Branch and the PMA we are asking for a change in the attitude towards production management departments in factual TV programme making.
For too long now, people working in production management departments have been underpaid. Like many industries where the majority of workers are women, pay in television production management roles is often much lower than similar, traditionally male-dominated jobs, in particular those in the editorial department.
The result of this pay imbalance is resentment among people working in production and a growing shortage of production management personnel across the television industry. We are battling to retain talented employees and to attract new people into our industry, but this is very hard to achieve when production management staff are overworked, undervalued and underpaid.
So, we are now calling for change. This change needs to start at the top, with the broadcasters.
The UK's leading broadcasters, who effectively set levels of pay across the industry, have allowed production management rates to remain stagnant and in many cases have actively resisted proposed rate increases. At the same time, the budgeted rates of our editorial colleagues have continued to increase.
Production management departments are not simply the "admin" of the TV community, they are linchpins driving productions forward, keeping everyone healthy and safe and delivering quality content to broadcasters. The job is getting increasingly difficult due to squeezed budgets and schedules, making the goal of turning a profit for the production company, or sometimes even coming in on budget, ever more challenging.
Our workload is ever increasing to allow for the extra demands of broadcasters. In recent years the burden on the production management teams has increased to include Albert sustainability, in-depth background checks, diversity commitments, regional quotas, mental health monitoring, duty of care commitments for staff and contributors, increased health and safety regulations and social media out-put – all alongside the huge challenges created by the Covid-19 pandemic and regulatory changes due to the UK leaving the EU. A lot of the time this additional work has to be carried out across multiple productions because budgets don't allow for full time production staff.
The change we are asking for is simple - recognition of the work we do and additional funding which is both fair and transparent, to allow for proper production support. Future budgets should not be signed off unless they meet the following criteria that would show a clear commitment to equal pay for production teams:
Head of Production rate is comparable that of Executive Producer

Production Executive rate is comparable to that of Series Producer

Line Producer rate is comparable to that of Senior Producers and Directors

Production Manager rate is comparable to that of Producer/Director

Production Coordinator rate is comparable to that of Assistant Producer

Production Secretary rate is comparable to that of Researcher
If broadcasters commit to this change and take this lead, independent production companies will then have the opportunity to fairly distribute these rates with the usual considerations of employee experience and production.