Indies returning to production face perfect storm for talent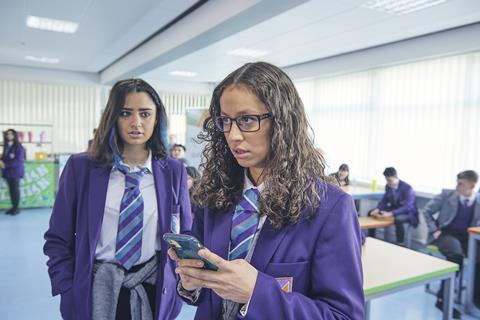 Demand for talent and the skills shortage issue is nearing breaking point, with small indies being priced out of the market and execs being poached midway through jobs.
Broadcast has spoken to numerous indie sector sources who describe an "untenable" situation, with multiple reports of producers being forced to gamble on handing senior roles to junior staff and even flying in talent from abroad for large-scale productions.
The perfect storm is the result of significant numbers of shows rushing back into production following months of delays, after the repercussions of the pandemic caused many freelancers to leave the industry.
"This is the thing consuming production teams at the moment," said Faye Ward, the founder of Anne Boleyn producer Fable Pictures.
"The big studios are conscious of people's availability and what they can do to make it comfy for talent. If you're heading up a smaller production, you don't have the ability to do that."
Another scripted source said they have chosen to forego having certain mid-level roles on productions as they have simply been unable to recruit staff, choosing this option rather than the "sticking plaster solution" of overpromoting junior talent.
"Trying to mentor on the hoof is really difficult," said this source.
Multiple figures alerted Broadcast to talent being poached or approached midway through jobs.
In one example, a head of department left halfway through a PSB scripted show to work for an SVoD for more money.
"One of my friends tried to poach my line producer the other day, so even people I know are doing it," said a well-known factual indie's head of production.
Another unscripted source summarised: "Everyone is struggling to get the right staff."
Nations and regions squeeze
The problem may be undoing the broadcaster's recent effort in the nations and regions.
One indie boss who runs a small out-of-London production outfit bemoaned a situation in which it is getting harder to gain secure talent as people migrate to larger, better-paid jobs in London.
"Everyone [in the nations and regions] is saying the same thing," they said. "In London and the surrounding areas there is so much work that people are accepting work on a Monday only to be offered double the money for other jobs later that week."
The source is considering relocating his business closer to London in order to mitigate the situation.
George Ormond, exec producer at Ackley Bridge indie The Forge, attributed the shortage to a "combination of a backlog of shows being pushed back and a result of the ever-expanding demand from streamers expanding their commissioning".
He queried whether it is a "short-term bump or long-term trend".
Derek Drennan, who runs indie consultancy The Nest, said senior talent was so desperate for work during the height of the pandemic that they took on more junior roles, which has had the effect of pushing out new entrants.
"Exec producers were stepping as far back as senior producers, producers were taking researcher jobs and so on," he added. "I warned back then that if this keeps happening then freelancers lower down the chain will bugger off and find other work."
PM woes
Several sources cited production management roles as remaining the hardest position to fill after Broadcast reported on a "catastrophic" shortage.
Broadcast understands the ScreenSkills Unscripted TV Skills Fund will likely prioritise these roles when it starts investing in training opportunities.
While the likes of Netflix are funding training positions for production managers on certain productions, Vivienne Steele, head of production at Rogan Productions, said the rush is a case of "too little too late".
"There just hasn't been the training until now," she said. "So, you learn on the job and a line producer or someone else helps you - but that's time consuming."
The changing nature of the production management role is also proving a huge barrier to attracting people, added another unscripted indie boss.
"The problem is that it isn't a fun job anymore," they said. "PMs and PCs used to be able to go out filming and get perks but for the past 18 months they have borne the brunt of the Covid shitstorm."
This source also said August is proving particularly difficult for production as shows have raced back into filming but lots of senior people are "stoically on holiday", after a difficult 18 months.
Additional reporting by John Elmes and Hannah Bowler