Glut of shows rushing back into production causes recruitment problems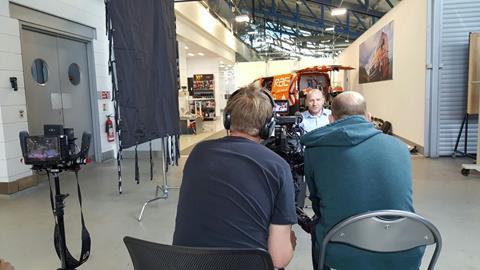 The industry is facing a "catastrophic" shortage of production managers and coordinators, with demand massively outstripping supply and some indies attempting to lure talent away mid-contract.
Broadcast has spoken to several sources with knowledge of the situation who have said virtually all the nation's production managers and co-ordinators are currently in work and unavailable for hire.
The shortage of talent in the position has been largely created as a glut of shows rush back into production following last year's Covid-induced hiatus.
There are only three production managers, coordinators or line producers currently listed as 'available' on the Production Manager Association's website and one production manager told Broadcast they are regularly being approached with offers of work even though the website lists them as booked up until September.
And of the 3,400 registered production managers and coordinators on the Talent Manager database, just 40 are currently listed as available.
One source with oversight of multiple productions described a "catastrophe" and labelled the situation "bottleneck-plus", adding: "I've never seen anything quite as desperate."
The issue is impacting all genres and it has become a hot topic of debate among talent managers as they desperately seek to staff up forthcoming shows.
All shows require production managers to oversee the production process and coordinate production activities, including budgets, while Covid protocols and diversity requirements have further added to the workload.
One talent manager said the sudden shortage is the result of a long-term lack of interest from talent in the role.
"For every 10 people that come to see me, 9.5 tell me they want to make TV programmes," said this source. "We have always tried to encourage people to consider becoming production managers as it's a really good career path."
Another compared the situation to "panic buying", as productions try and pin down production managers and coordinators weeks before heading into the shoot.
"They're worried about a shortage so they exacerbate the problem," said this source. "And Covid has meant everyone has to be more organised in getting their crew tested before heading into production."
The extreme shortage comes just two weeks after the launch of a campaign and open letter to broadcasters calling for better pay and working conditions.
Pact and Bectu have thrown their weight behind the initiative, which is being led by production managers Jamie Stratton and Josh Carpenter.
Taking action
Production manager and production coordinators were repeatedly flagged as being in short supply in ScreenSkills' latest industry assessment earlier this year and the training body is taking action to rectify the situation.
ScreenSkills is training editorial staff so that they can move across to roles such as production manager, while it is also running courses for people with theatre and live events backgrounds - creative industry sectors that have been ravaged by Covid.
A series of two-day short courses ran earlier this year to give these people transferrable skills and try and correct the supply issues.
ScreenSkills is also in the process of organising a Regional Step Up to Production Manager programme to help production coordinators in high-end TV take the next career step, especially those based outside of London.