Can UK broadcasters rise to streamers' public-service challenge?
If you need some inspiration for the rest of 2020, look no further than Coach Monica.
The central figure from the outstanding Netflix doc series Cheer is equal parts cheerleading drill sergeant and surrogate mum to a motley crew of troubled teens. Facing a tough deadline, tricky edit or important pitch? Just repeat the Navarro College mantra – "we can, we will, we must" – over and over.
Cheer is made by Greg Whiteley, the director behind Netflix's outstanding college football series Last Chance U, and manages to pack multiple hard-hitting themes into its seemingly cliched US college precinct. An entertaining and accessible exploration of dysfunctional families, it tackles homophobia, teamwork, social class, abuse and, most joyously, redemption.
"Cheer is pure public-service broadcasting, despite being made for a commercial global streamer without a remit in sight"
It's also pure public-service broadcasting, despite being made for a commercial global streamer without a remit in sight. As the UK industry prepares to debate the shape of its future, it's worth remembering that high-quality programming that resonates with viewers is often imbued with strong public-service credentials, irrespective of the aims of its host broadcaster.
The specific type of programming carried by Sky Documentaries and Sky Nature will become clearer when they launch this spring, but its unlikely to be too far removed from what might be found on BBC1 or Channel 4 – think Spy In The Wild and Dynasties or Three Identical Strangers and Catching A Killer.
The same is true for Netflix, which now has a significant slate of food programming to match anything generated by UK broadcasters. Shows such as Salt Fat Acid Heat, The Chef 's Table and Breakfast, Lunch And Dinner really throw down the gauntlet in a genre in which the SVoD giant has stolen a march.
On a personal level, the challenge coming from Netflix feels fresher since it was integrated into the Sky Q box. Its premium content is as prominent on the platform as any other broadcaster's (save for Sky itself ) and, on a mundane level, there's no need to swap remote controls, AV feeds or anything else.
With that in mind, it's no surprise that Disney+ appears keen to follow suit and secure easy access to potentially millions of Sky homes.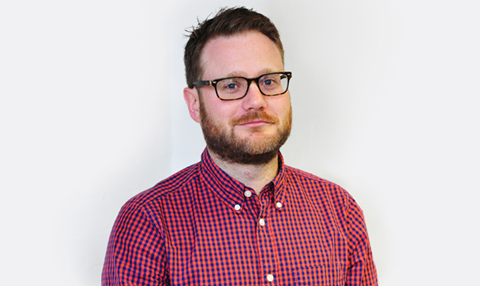 Broadcast's understanding is that its likely partnership with Sky will be non-exclusive, but probably more sophisticated than with other platforms it targets. Disney and Sky have a long history of working together, and the former's content firepower could enable it to quickly elbow its way to a meaningful slice of the UK market.
Peacock, too, will surely get a major push from Sky when Comcast flexes its VoD muscles later this year, as the battle for viewing ramps up. The UK incumbents will need to up their game if they want to have much to cheer about.
Chris Curtis is the editor in chief of Broadcast