Any broadcaster embracing innovation should be celebrated
Ben Frow was on fine form at the Broadcast Commissioning Forum, cementing his reputation as one of the industry's most thought-provoking execs.
His tongue was firmly in his cheek as he challenged drama indies to bring him projects "that don't star Olivia Colman", but his real thrust was to challenge the status quo.
Why, he asked the scripted community, has the expensive co-pro become almost the only model in town? And what are the creative opportunities that might come with throwing out the drama rulebook?
I'd be amazed if fledgling scripted producers or factual specialists eyeing genre expansion aren't heading to Viacom's Camden office right now.
There is no reason why a different approach couldn't deliver innovative new titles for Channel 5 – and potentially other broadcasters too.
BBC director of drama commissioning Piers Wenger has hinted that BBC3 is likely to get a boost to its drama budget, and it would be interesting to explore how many extra hours could be generated from the additional cash.
"Where the BBC innovates, the rest of the sector will often follow"
Could the channel put together a small slate of projects from young writers, emerging directors and actors, as opposed to offering up one more high-end project?
Trying new shows in new slots is the hardest thing for broadcasters to do and leaves them liable to failure, so any attempt at innovation should be celebrated. This week, we report on Channel 4 and Sky eyeing 10.30pm and 11pm, and Dave spending money at 8pm, as well as Sky mulling the opportunity for super-short-form mobile content.
As ever, the BBC is front and centre of the debate over risk taking and ordering new titles. The BBC Trust and now Ofcom have indicated they expect more from the corporation on this front, and ITV's submission to the regulator emphasised its concerns over the BBC's reliance on long-running series.
The decision to call time on Crimewatch after 33 years needs to be viewed in this context. At first glance, the claim that dropping the show will "allow us to create room for new innovative programmes in peak-time on BBC1" seems like PR flannel.
The reality is that under its new regulatory regime, and with a commitment to distinctiveness at the forefront of the BBC's strategy, this kind of decision is likely to become more common.
That is no bad thing. Where the BBC innovates, the rest of the sector will often follow and the Crimewatch hours and budget can be redirected into finding a 21st century factual format that feels entirely fresh.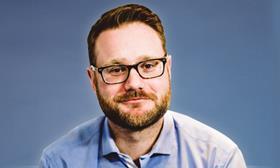 Chris Curtis is the editor of Broadcast