Collaboration is the only way for UK industry to achieve scale to compete
With the imminent UK launch of Disney+, and its very logical partnership deal with Sky, the streaming wars are stepping up a level. Of course, there has already been disruption as a result of the on-demand revolution, but the pace of change is accelerating.
This was the context in which senior execs from Virgin Media (VM), Channel 4 and Endemol Shine Group gathered to mark the launch of Broadcast Intelligence's Insights platform, and their comments help make sense of some of the challenges.
For example, chief digital entertainment officer David Bouchier intimated that Virgin Media and its rivals and peers will soon need to move closer to 30day contracts as a matter of course.
"Doing things the way they've always been done no longer feels like a credible option and firms need to take bold steps to challenge the streamers"
That would represent both a seismic change for companies whose foundation has been year-long contracts and an inevitable reaction to the new generation of SVoD services changing consumer expectations around signing up to entertainment providers.
Doing things the way they've always been done no longer feels like a credible option and firms need to take precisely these kinds of bold steps.
Meanwhile, Sarah Rose talked up C4 being "savvy and opportunistic" when it comes to securing third-party content for All 4, and bold in terms of reshaping the type of shows it commissions.
All 4 has snapped up Seinfeld for a year, having identified that its rights were not taken by any streamer during that period, and had elusive young viewers in its sights when it bought Rick And Morty.
"Netflix is a big competitor and you can either say 'we can't compete' or 'we can't not compete' – and Rick And Morty was the most-watched animation in the UK in that age group last year," Rose said.
C4's new DCU has begun creating native short-form digital content that will be seeded across social media sites, "acknowledging where the audiences are", and is also crafting short-form versions of longform programmes for Snapchat.
These kinds of initiatives are important to propel organisations towards the future, but greater collaboration between the UK players is arguably the most vital part of their evolution.
Strategy execs are increasingly positing a future in which TV goes the way of mobile, where just two operating systems dominate globally (iOS and Android). That would have implications for payTV operators such as Sky and VM just as much as the PSBs that talk most often about the challenge of prominence.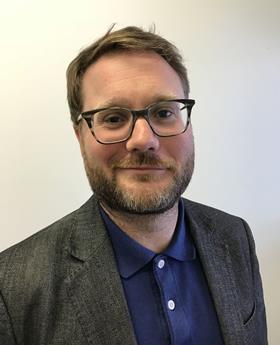 Bouchier summed it up rather neatly: "The scale is with the FAANGS… and we have to establish how scale is effectively managed in the UK. Without that, we won't be able to have ubiquitous British programming or platforms because we are subscale on an international basis."
Greater unity within a previously rather fragmented industry feels like the order of the day.
Chris Curtis is the editor in chief of Broadcast