Broadcasters need to work together to compete with digital rivals
The latest chapter in Channel 4's political life will open next week when it co-hosts an event in parliament with the BBC. That meeting is designed, on a basic level, to educate MPs about why prominence matters to PSBs – and what the repercussions will be if the rapidly changing digital world sidelines C4 and its peers.
C4 chief executive Alex Mahon believes this could be the most crucial regulatory issue the industry faces over the next five years – and this narrative is gathering pace.
While previous prominence concerns felt a bit like squabbles with Sky over the shape of the EPG, this time the argument is that global TV manufacturing giants and the likes of Amazon and Google's streaming sticks are undermining the bedrock of British TV by circumnavigating the way viewers have traditionally discovered programmes.
"The noises coming from Ofcom suggest the regulator is sympathetic to the need to update anachronistic prominence regulation"
The good news for C4 is that it may catch a fair wind. It might expect to have some political capital in the bank after agreeing to a relocation sufficient to satisfy the government, and last year's Digital Economy Act could well have included fresh legislation around PSB prominence if it had not been rushed through as a result of the snap general election.
Plus, the noises coming from Ofcom suggest the regulator is sympathetic to the need to update the anachronistic regulation, so the prospects look positive.
More than anything, the timing feels right. The DCMS wants to get tough with the internet giants to tackle fake news, online bullying and the generally unfettered power that the likes of Google and Facebook have over British life.
This will be a hell of a mission, as culture secretary Matt Hancock tacitly acknowledged in his recent The Andrew Marr Show interview.
If clipping the wings of some of the world's biggest companies is to prove significantly challenging, strengthening the hands of British broadcasters in the face of increased competition from these same internet giants seems to make sense.
Let's hope that any changes to the regulatory framework also extend to PSBs being able to work together in other ways. A UKTV that is co-owned by more than one PSB would be a good thing for the sector, and the freedom to join forces to create an SVoD service at home and overseas would be welcome.
The decision several years ago to block Project Kangaroo did not have people up in arms at the time, but it was probably a mistake. As studios, networks and digital players desperately seek scale across the globe, traditional British rivals must be allowed to become partners in order to compete.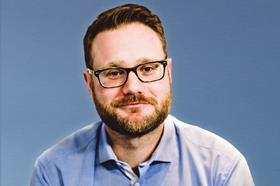 Chris Curtis is the editor of Broadcast